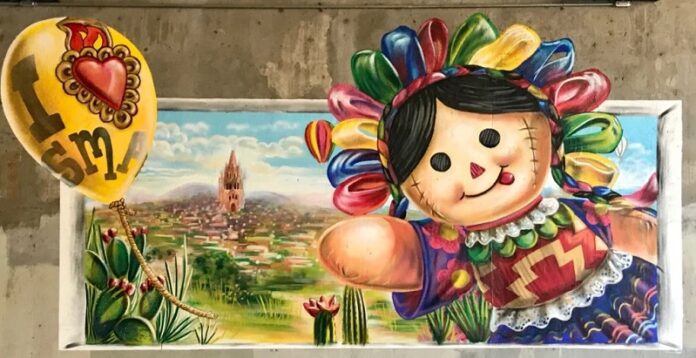 Every day a new gallery is created, an obscure corner of San Miguel is transformed
May I start by saying that photographing San Miguel de Allende's new Urban Art Gallery in a highway underpass is best not done during Friday morning rush-hour traffic.
I mean, really, at how many art galleries can you say you take your life into your hands stepping out in front of a picture, trying to take a decent photograph?
Nevertheless, that is when I got there and that is when these photos were taken.
Not a one does justice to the ten murals that have been created since Monday on the Libramiento underpass leading into Colonia San Antonio (just south of Hospital H+).
You really have to see them up close — and even from across the street — to appreciate what these artists put into their work.
Here are the ten, completed in just four days, some in even less time:
Source: sanmiguelmusesandmagic.com