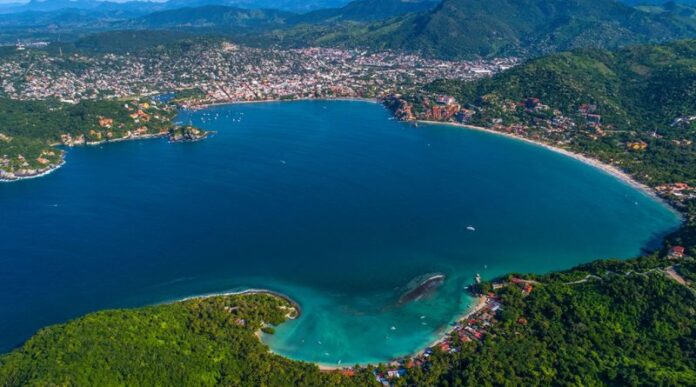 They registered a reduction of between 50 and 37%, says Governor Astudillo
The governor of Guerrero, Héctor Astudillo Flores, reported that the municipalities of Taxco de Alarcón and Zihuatanejo registered a reduction of 50 and 37.5 percent respectively in intentional homicides compared to the same date last year.
For their part, the Director-General of the State Police, Christian Hernández Rendón, and the representative of the State Attorney General's Office, Héctor Calleja Paniagua, reported on the criminal activity of the last 24 hours and the different security operations that have reduced the High-impact crime indicators such as vehicle theft, which in 2020 registered the lowest rate in the last 10 years.
For his part, the Head of the Governor's Office, Alejandro Bravo Abarca, informed the Coordination Table of the operation to disperse people at parties and meetings as a health measure to reduce the risks of contagion by covid-19 in the entity.
Bravo Abarca explained that from January to February of this year 836 calls were received to the 911 line, of which 154 have been effective where complaints have been attended to disperse parties and meetings that do not respect sanitary measures, being the regions of Acapulco and Costa Chica, where most of the calls received are concentrated.
Astudillo Flores urged the health authorities to make the reaction more effective to discourage parties and meetings where crowds are presented that put people at risk of contagion by covid-19.
Present at the meeting was the commander of the Ninth Military Region, Eufemio Alberto Ibarra Flores, the commander of the Eighth Naval Region, Julio César Pescina Ávila, the Secretary-General of the Government, Florencio Salazar Adame, the commander of the 35th Military zone, Miguel Ángel Aguirre Lara, the commander of the 27th Military zone, Federico San Juan Rosales, the State coordinator of the National Guard, Lucio Vergara Gómez.
As well as the Federal delegate in Guerrero, Iván Hernández Díaz, the president of the State Human Rights Commission, Ramón Navarrete Magdaleno, the representative of the National Intelligence Center, Juan Gabriel Sosa Pintos, the representative of the Delegation of the Attorney General's Office of the Republic in Guerrero, the Technical Secretary, Hermes Teodoro González and the president of Coparmex Chilpancingo, Joel Moreno Temelo, among other authorities.
Source: elsoldeacapulco.com.mx