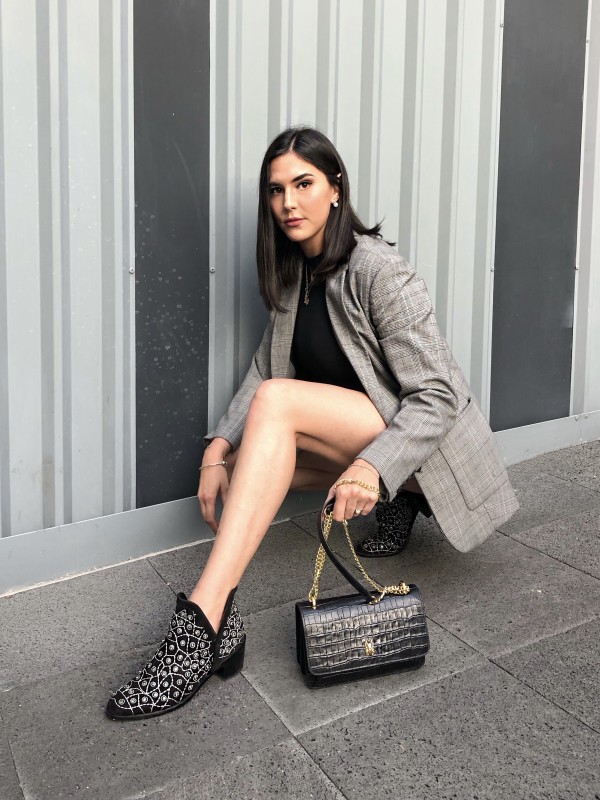 Mexico has given the world several footwear designers, who have worked artisan and elegant pieces that will surely captivate your style, and will help you to complement your outfits; discover them in this special.

The Made in Mexico seal is increasingly present in the international market. In addition, it has become a synonym for quality and originality.
Thus, Mexican designers have taken on the task of creating unique pieces that stand out for their design and functionality.

In order for you to consume the best of national fashion and find the perfect match for your style, we present you the personalities who create unique proposals so that you can look spectacular in your day-to-day life while supporting national talent.
Mariana Moreno Toussaint
I create Bala Di Gala, her own shoe brand to give life to his own ideal while rescuing the millenary tradition of Guanajuato, Mexico in the sector. It is characterized by designs with rock airs, imagined for women of decisive character without neglecting the artisan aspect since all the details are made by hand.
The favorite pieces are ankle boots with metallic applications such as rivets and studs, brocades, and distinctive designs. Well, the ideology of the firm is based on "the exchange of abundance", that is, giving a little more than is fair or expected. That is why every detail of the experience is carefully thought out and from the packaging, it seeks to convey authenticity.
Thus, the firm's ability to edit classics with trendy materials stands out.

Find them at You can find Bala Di Gala in their e-commerce, www.baladigala.com.mx, in Liverpool Marketplace, Amazon, Shoptiques, and Wolf and Badger. They are physically located in Doce18 Concept House in San Miguel de Allende, DAURAT in Guadalajara and Casa Baak 'in Querétaro.