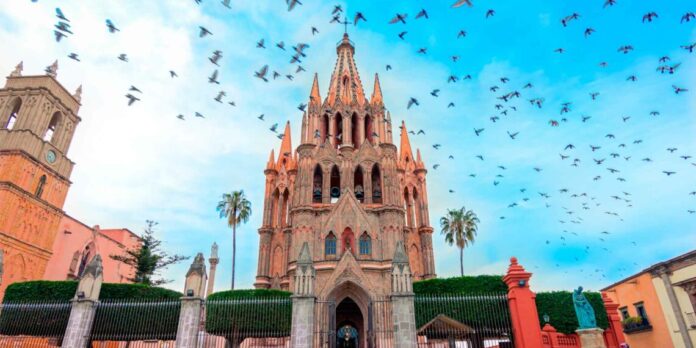 For the sixth time, San Miguel de Allende is recognized as the Best Small City in the World.
San Miguel de Allende is named, for the sixth time, the "Best Small City in the World" in the "Readers' Choice Awards", the oldest and most prestigious recognition of excellence in the travel industry, by Condé Nast Traveler magazine.
These results take into account the opinion of more than 240 thousand readers, who sent responses to the magazine rating their travel experiences around the world, to provide a complete snapshot of the best places they enjoyed this year and can not wait to see. go back to the next.
San Miguel de Allende, a World Heritage City, topped the world list with 92.94 points in favor in the category of "Small Cities with a population of less than 175 thousand inhabitants", competing with Cusco, Peru; Victoria, Lower California; San Sebastian, Spain; Udaipur, India, cities that obtained less than 90 points and are below San Miguel de Allende.
"Thanks to all the people of San Miguel who, with their daily work, make sure that tourists have wonderful experiences that today recognize us ," said Juan José Álvarez Brunel, Secretary of Tourism of Guanajuato.
He noted that the winners of the 2022 Readers' Choice Awards reflect what audiences love, stay true to, and can't wait to experience again within each travel sector.
This year traveling readers shared their recent travel knowledge of the best hotels, resorts, cities, countries, islands, spas, trains, airlines, airports, cruises, and more. 
"Their continued efforts and impeccable service created memorable moments that inspired our readers to rank them among the best around the world," said the Condé Nast Traveler team.
In addition to this award, four hotels in San Miguel de Allende were recognized today in the list of the ten most important hotels in Mexico, which were voted by readers worldwide, being as follows: 
Hotel Matilda, first place on the list.
Rosewood, third place on the list.
Casa de Sierra Nevada, A Belmond Hotel, fourth place on the list.
Hotel Hacienda El Santuario, ninth place on the list.