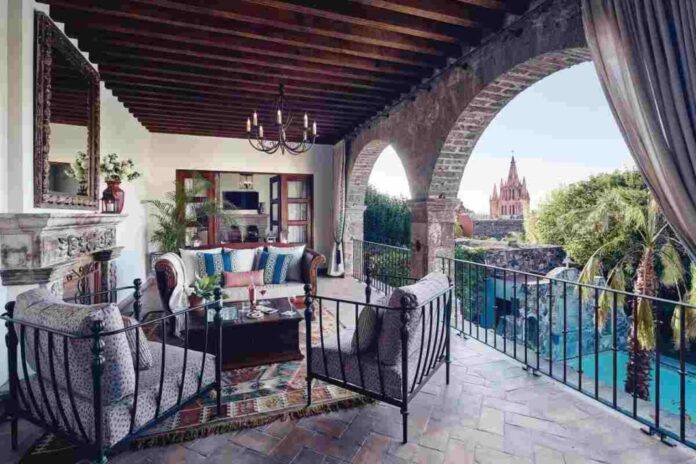 Casa de Sierra Nevada, A Belmond Hotel, is proud to announce an exciting agreement with a 100% Mexican luxury transportation provider, committed to sustainability and safety. This agreement positions Casa de Sierra Nevada, A Belmond Hotel as the first hotel in San Miguel de Allende to adopt an ecological initiative of this magnitude.
The supplier company specializes in offering luxury transportation experiences in Tesla vehicles, leaders in green technology. All its drivers have completed the rigorous "Safe and Security Driving" course taught by Tesla, guaranteeing an ultra-luxury service with LQA quality standards.
The transport units used are completely sustainable, contributing to the reduction of noise and environmental pollution. Even the interior and entertainment equipment cover are completely vegan, in line with the company's ecological commitment.
A detail that stands out is that the drivers' uniforms are made using recycled PET bottles, demonstrating a constant commitment to environmental responsibility.
Additionally, the vehicles' charging system is powered by solar panels, ensuring that luxury transportation is truly sustainable. During the transfer, passengers can enjoy internet, entertainment devices (iPads) with applications such as PressReader, Spotify and Netflix, and an incomparable luxury experience.
These vehicles will be able to transport guests only on the airport-hotel-airport routes, where they will be able to enjoy the gastronomic proposal offered by Casa de Sierra Nevada, A Belmond Hotel with options such as the Andanza Restaurant with dishes that have won multiple awards, which guarantees his excellence, which with its refreshing proposal has once again put it in the sights of all of San Miguel de Allende.
Safety is an absolute priority. The fleet of vehicles features cutting-edge technology, including app-based speed control, sensors, video cameras and an impressive total of 20 airbags. This commitment to safety is reflected in NHTSA's 5-star rating in every category and subcategory.
In addition, the monitoring and supervision of each trip is carried out through an application that guarantees maximum security and peace of mind for passengers.
Casa de Sierra Nevada, A Belmond Hotel, is excited about this innovative collaboration that not only elevates the experience of its guests, but also contributes to the care of the environment and the safety of the community. This step reinforces Casa de Sierra Nevada, A Belmond Hotel's commitment to excellence and sustainability in all aspects of its operation.
Source: ExpoKnews