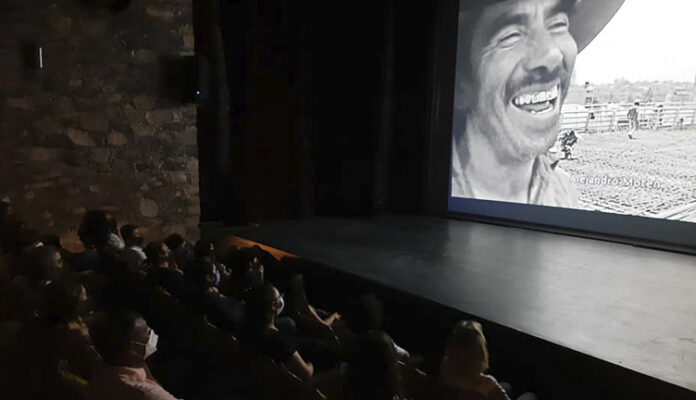 Cine Club En Cartelera is a project that began with the objective of promoting, disseminating and exhibiting independent cinema made in Mexico and Latin America. It originated in 2016 in the facilities of the University of León, in 2018 it was established as a civil association and set the goal of promoting cinematographic culture through workshops, master classes among other activities.
For four years, the cinema club has had different venues in emblematic places in the city of San Miguel de Allende. Currently the exhibition space is the Santana Theater with a capacity of 90 attendees.
In addition, this venue is part of the Cinema for All 2023 project, a program developed by the Morelia International Film Festival (FICM) that aims to revitalize spaces dedicated to cultural promotion, through the dissemination of the work and talent of filmmakers in Mexico. On this occasion, Cruz Antonio Delgado, general coordinator of Cine Club En Cartelera, tells us what his experience has been like and that of the public that has participated in the initiative proposed by the FICM.
CAD: We have been there for more than 7 years and it has been a super pleasant experience, we have many positive anecdotes. The support of sponsors and people who always trust the Cine Club project is of great value to continue with cultural activities. This results in the approach of the public that likes cinema, and not only that, our audience attracts more people, for example, if one person attends, they will attend the next screening. It is becoming a way of spreading the word, a result of the atmosphere of respect and healthy fun that exists at the Cine Club.
Source: Morelia Film Fest