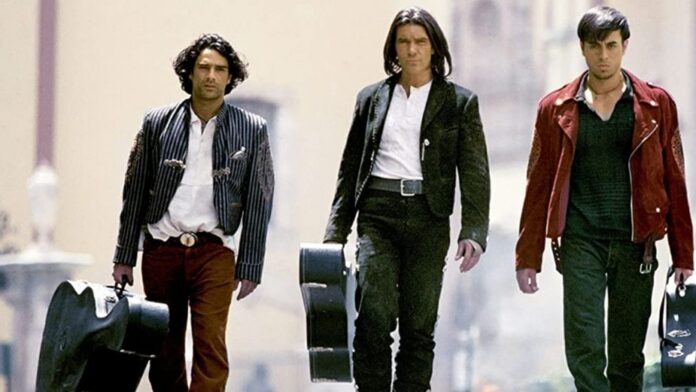 The state on several occasions has been in the sights of national and international producers
Thanks to its colorful streets, its colonial style, and its beautiful landscapes, the state of Guanajuato has been the scene of multiple music videos, short films, and feature films not only national but of international stature.
Its 46 municipalities are part of successful creations that show everything that Guanajuato has to offer to the world, that is why it is the favorite destination of filmmakers and producers looking for a spectacular place within their debut operas.
It is no secret that the place also has an excellent climate and for this reason it is flattering for the entire team who carry out their work for long hours during the day and at night.
The films have been of all genres, some suspense, terror or there are those who record a romantic movie, because the alleys are suitable for that and much more, here we leave you a list of some films.
The Saint against the Mummies of Guanajuato
You cannot start a count without talking about this film that was released in early 1972, the plot tells how Rodolfo Guzmán Huerta "El Santo", Blue Demon and Mil Mascaras fought against the mummies of Guanajuato. The main stage of this production was the Pantheon of Santa Paula and other corners of the state capital.
Huachicolero
In 2019 the film Huachicolero directed by Edgar Nito and starring Fernando Becerril, Pedro Joaquín, Pablo Guisa, and Regina Reynoso was released, the film was nominated for the Ariel 2020 award in the category of the best first film. The recordings took place in Irapuato, specifically in the fields where Pemex's gasoline pipelines are located.
The student
One of the most successful films in Mexican cinema is The Student, which tells the story of Chano, a 70-year-old man who begins his university career. Director Robert Girault's film premiered in 2009 and was filmed at the University of Guanajuato, the Santo Café and the Reforma Garden in the state capital.
Once Upon a Time in Mexico
This is the third part of the saga, in 2003 this tape was a great pride for Guanajuatoans who were able to see the stages of their state, the recordings took place in the city of Guanajuato, in  San Miguel Allende and in Jaral de Berrio.
Source: heraldodemexico.com.mx