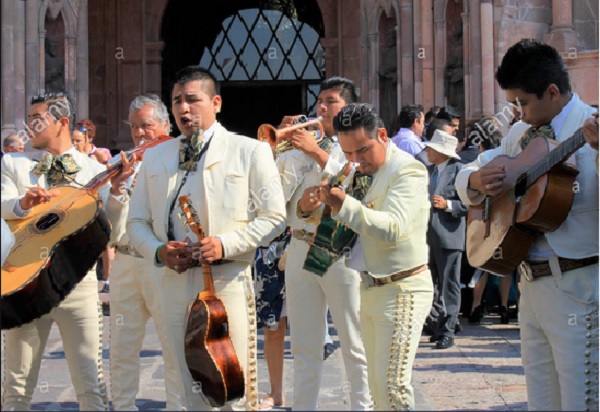 San Miguel de Allende, Guanajuato (May 3, 2021).- In San Miguel de Allende, the application of the first dose of anti-Covid vaccine for teachers will be accompanied by mariachis, duets, quartets, wind bands, soloists, and Mexican northern musical groups in order for teachers to enjoy while waiting to be vaccinated.
The interim mayor Gonzalo González announced that there will be a series of amenities organized by the Ministry of Education and the Directorate of Culture and Traditions of the government, which will be at the entrance to the vaccination site from 8 AM to 8 PM.

On Monday, May 3rd, it was announced by the Ministry of Education together with the Ministry of Health and the Municipal Government that musical groups will enliven the vaccination campaign.
The authorities clarified that the fact of having all the teachers in these two regions vaccinated does not imply that parties can be held for Teacher's Day.
The authorities recommended not to arrive before the time assigned and they assured that vaccines are guaranteed for everyone.
In this municipality, 17,500 teachers and administrative personnel from regions 1 north and 2 northeast will receive their vaccine against Covid 19 (in one single application).
Source: San Miguel Times