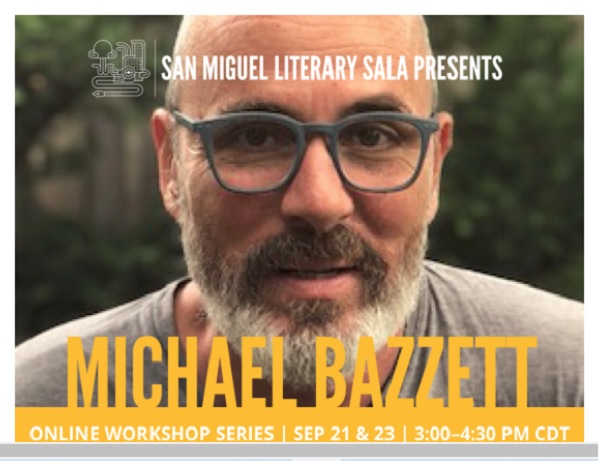 ONLINE WORKSHOP | POETRY | MICHAEL BAZZETT
Tell Me a Story: Evoking Narrative in Poetry & VignetteOr, No four-year-old ever climbed into someone's lap and said, "Deconstruct my narrative"

SEP 21 & 23, 3:00–4:30 PM CDT | $80 USD (10% OFF FOR MEMBERS)

Though the lyric form may loom as the dominant mode in many poetic minds, the storytelling impulse can provide a useful electric charge. This can occur through framing a thought as a fable, evoking myth, or even borrowing classic joke structure, where the punch line delivers lyric implosion instead of the comic explosion of stand-up comedy.

Thus this workshop is not so much an examination of narrative poetry as it is an exploration of how a story is evoked in other modes and will be useful to writers of literary fiction as well. Our reading list will be idiosyncratic, engaging Wislawa Szymborska, Louise Glück, Russell Edson, Danez Smith, Thomas Lux, and Yusef Komunyakaa, alongside Calvino, Saramago & Suzanne Buffam. Through a series of playful experiments in the narrative, students will develop a stronger understanding of how honoring the narrative impulse creates leaner writing, enhances formal dexterity, and both delights and engages audiences.

MICHAEL BASSETT's poems have appeared in Ploughshares, The Sun, Tin House, Copper Nickel, The American Poetry Review, and The Threepenny Review. He is the author of four poetry collections — You Must Remember This (winner of the Lindquist & Vennum Prize for Poetry), Our Lands Are Not So Different (Horsethief 2017), The Interrogation (Milkweed 2017), and The Temple (Bull City 2020) — as well as a recently published verse translation of the Mayan creation epic, The Popol Vuh (Milkweed), which was named one of 2018's top ten best books of poetry by the NY Times. His fifth collection, The Echo Chamber, is forthcoming from Milkweed Editions in 2021. The recipient of the Bechtel Prize and an NEA Fellowship in Poetry, he lives in Minneapolis with his wife and two children.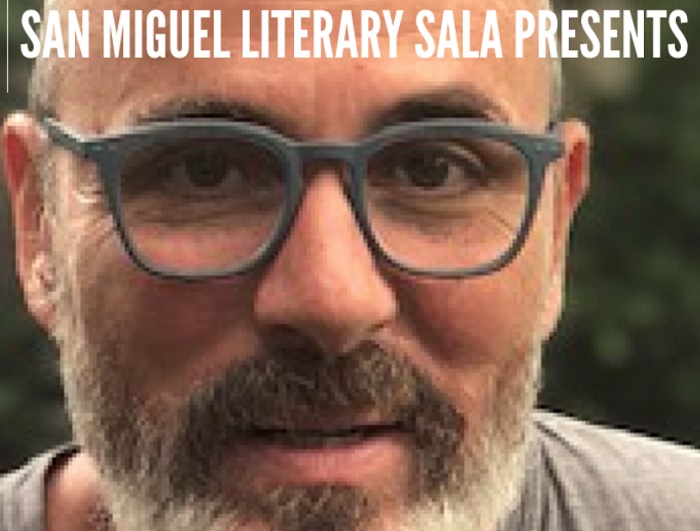 Source: San Miguel Literary Sala