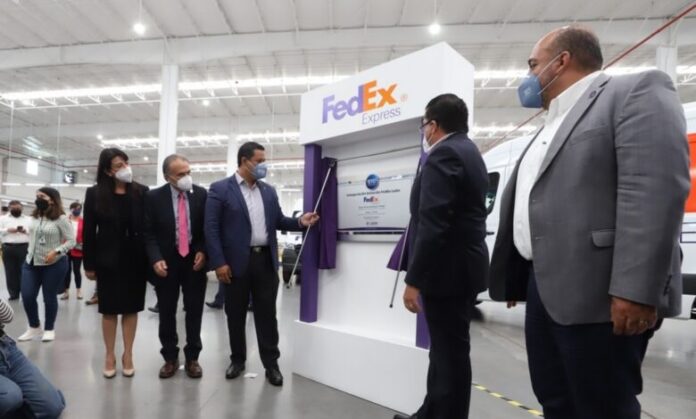 FedEx Express Corporation opened a new distribution center in the Stiva Industrial Park in Leon. In addition, the company and the Government of the State of Guanajuato signed a collaboration agreement.
The agreement aims to offer preferential shipping rates to small businesses, with discounts of up to 40 percent.
FedEx opened its facilities in 2021 with an investment of US$13 million in a space of 18,930 square meters, where they handle an average of 11,500 packages per day and generate 148 direct jobs.
The company has half a century of experience in transportation, e-commerce, and services, and is present in 220 countries and territories in the world, where more than 700 thousand jobs are offered; in Mexico, with a workforce of 9 thousand collaborators.
In addition to the opening of the Distribution Center in Leon, in August 2022, the transnational began operations in the Salamanca Station, where another 90 direct jobs are generated, with a capacity to operate up to 4,500 packages per day. A total of US$3.9 million was invested in this station.
"With initiatives like this, Guanajuato is positioned as the Logistics Hub par excellence, bringing international quality services to companies; the presence of Fedex strengthens our logistics vocation by offering solutions to the shipping and distribution needs of businesses," said Diego Sinhue Rodríguez Vallejo, Governor of the State of Guanajuato.
Source: OEM