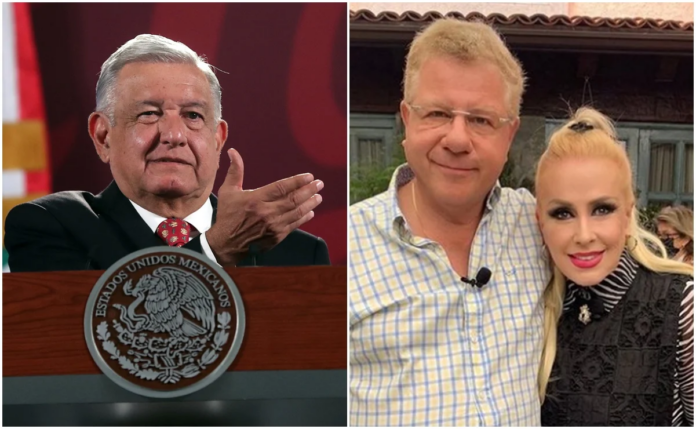 In an interview with Carlos Alazraki, the actress accuses the president of giving away money and corrupting young people, and accuses him of being "sloppy" and "arsonist."
 The actress Laura Zapata attacked President Andrés Manuel López Obrador and his followers, generating reactions of all kinds to ensure that Mexico is a country "of assholes, of hand out."
In an interview with Carlos Alazraki on Atypical TeVe, on YouTube, the sister of the actress and singer Thalía spoke about her career and personal life, but since she is an open critic of the current government, the interviewer did not hesitate to question her about her motives and she jumped at the chance.
"I can't stand it, outright, because he is a liar, because he has destroyed the country because he has eliminated democratic institutions because of his envy and his anger towards President Calderón, and because he is a striped the country of all its advances in last decades.
"Why do we allow it? Because he cheats, he gives away money because he corrupts young people, he is sloppy, he is an arsonist, he is not polite, because he thinks that the country belongs to him, because he is always concocting bad things because he has let many Mexicans die, because he is a bully, I can't stand it," he said.
For the actress, the acceptance that López Obrador has among Mexicans responds to the fact that Mexico is a country of moochers.
"I am going to say a word that shocks me, but we are a country of jerks, they stretch out their hands and 'don't you give me? Give me, give me! And this one throws them, measly 2,000 pesos, with 1,500 a month, they settle for that and say: ' to my grandmother, to me, to my sister who is a single mother', then adding them He has to give 8 thousand and with that, they are satisfied, they did not go to school and since they took away civility, what happened to us Mexicans?" she questioned.
Alazraky and Zapata concluded that López Obrador is "the inverse King Midas", since everything he touches does not turn into gold, but destroys it.
"He didn't get to work for Mexico, he got to destroy it, he's self-conscious, I can't stand it," said the actress.