Every moving company must have a License to be able to transport any type of cargo through Mexican territory.
The BIG move to Mexico – 60 days in – the good, the bad, and the very ugly! BEWARE of www.mexicomovingcompany.com
The story starts back in June when we had planned the move for months, took 3 months to carefully pack the entire house and finally after months of searching chose @mexicomovingco www.mexicomovingcompany.com …which also goes by the name www.panamamovingcompany.com and San Miguel moving company.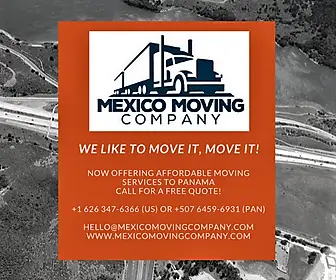 I will give Ronald the owner one thing that he is a smooth jive talker and boasts about all the trucks, teams, and people he has working for him. None of this is true, he is nothing more than a few ex-cons and a truck and trailer and brokers anything outside of the US. He loves to talk ….and talk he does about all the FAKE Google reviews ……We contacted him several months prior to our move from Toronto and he gives you all the right answers and all that you want to hear. Boasting about what he makes you believe is a big moving company …which it's not. With his impressive track record, he also likes to boast about the amount he pays for his so-called "insurance". He is a con man and can't be trusted and he showed his true colors when after meeting his two guys in Buffalo NY to Trans load our entire home to his 48ft trailer, we started to see what Mexico Moving Company is all about.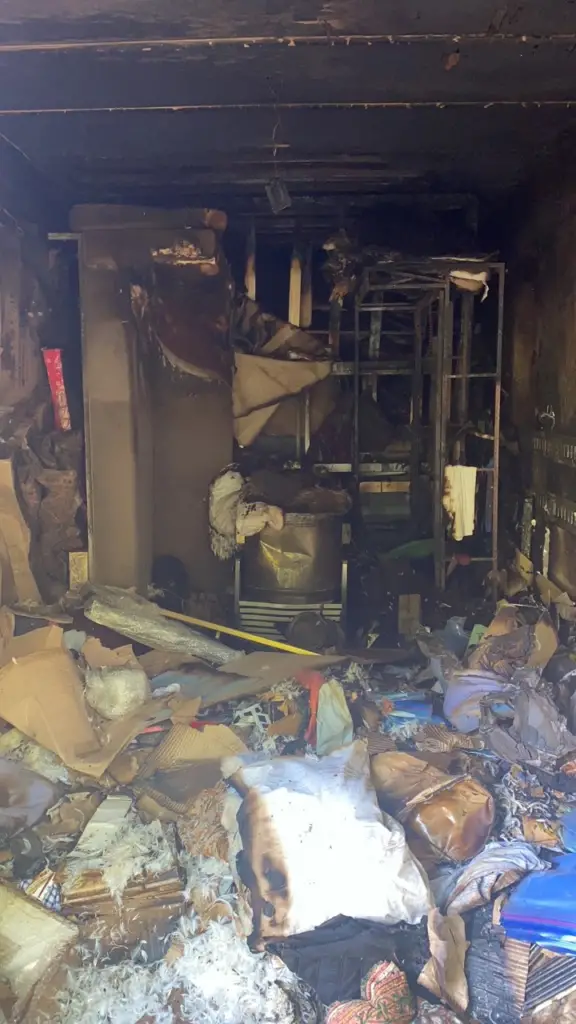 I should have listened to my gut feeling and turned the truck around and went home but we proceeded and the two guys left June 11th with an almost full truck which was once insured in Toronto for $400,000.00 which is our entire contents insurance from our home in Canada. Two days later June 13th we get a call from Ronald around 10:30 PM frantic…" Jon the trailer caught FIRE, your entire load is destroyed and burned up"….YES the trailer CAUGHT FIRE !!! …not what I expected.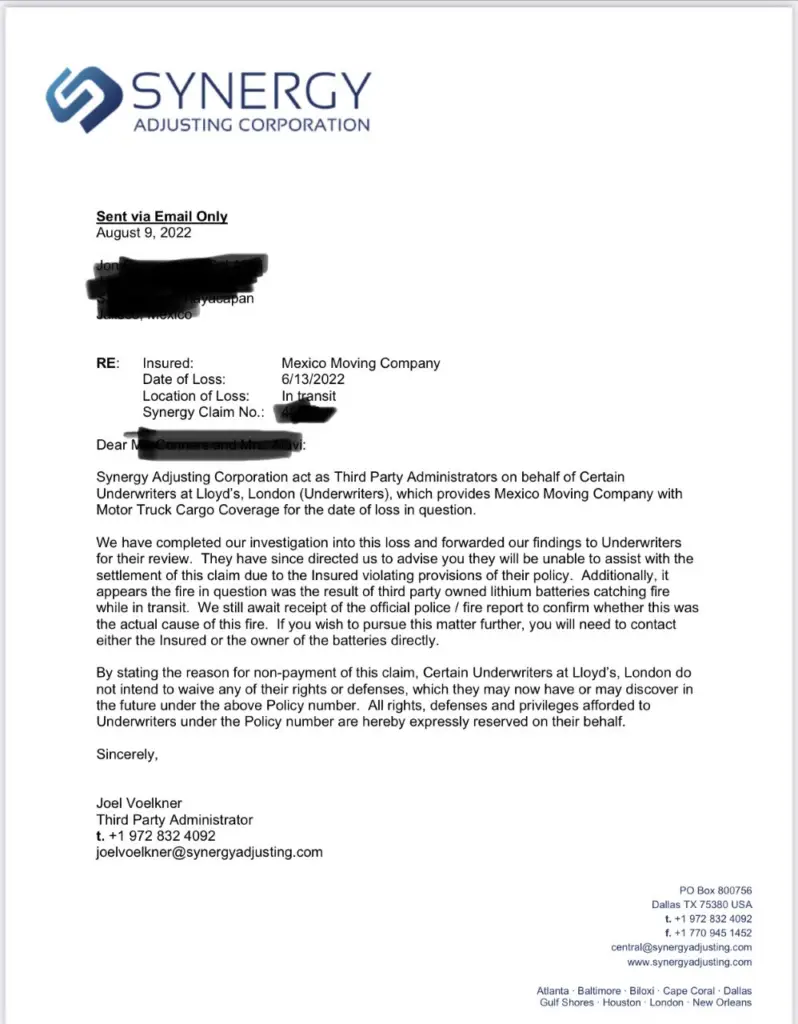 After questioning him frantically Ronald turned into a whole new spineless man. He hung up on my wife and me, and provided little to nothing about what had happened so we jumped into action, called every police force in West Virginia, and found out where the trailer was. Ronald started to retreat and become very distant again showing his true colors. He refused to provide any pictures or details, nothing. I found out where the trailer was taken, talked to the local police, and jumped into action. I got an UBER driver to go to the location and take picks of the now totally burned trailer. The trailer caught fire in the rear section due to bag of tools belonging to Ronald's crew. The lithium batteries in the bag were left on the inside wheel fender area and heated up and exploded causing the trailer to catch fire.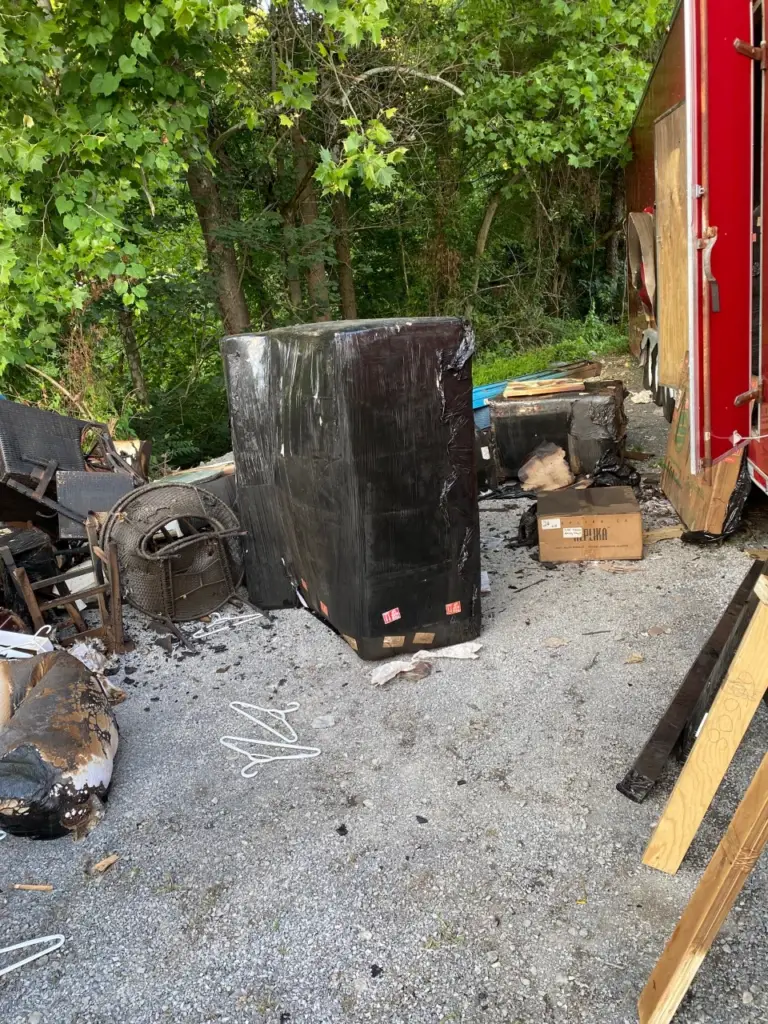 Later being confirmed by this insurance investigator and underlining NEGLIGENCE on the part of MEXICO MOVING COMPANY / Ronald and his two staff driving the truck. We later learned the insurance he boasted about was so basic and limited to 60 cents per pound and a max of $20,000US IF and only IF the claim went through. Because the insurance company found MEXICO MOVING COMPANY Negligent, the claim was null and void as confirmed in the letter sent to us so we now get nothing and because our home insurance was in Canada and not applicable in the US.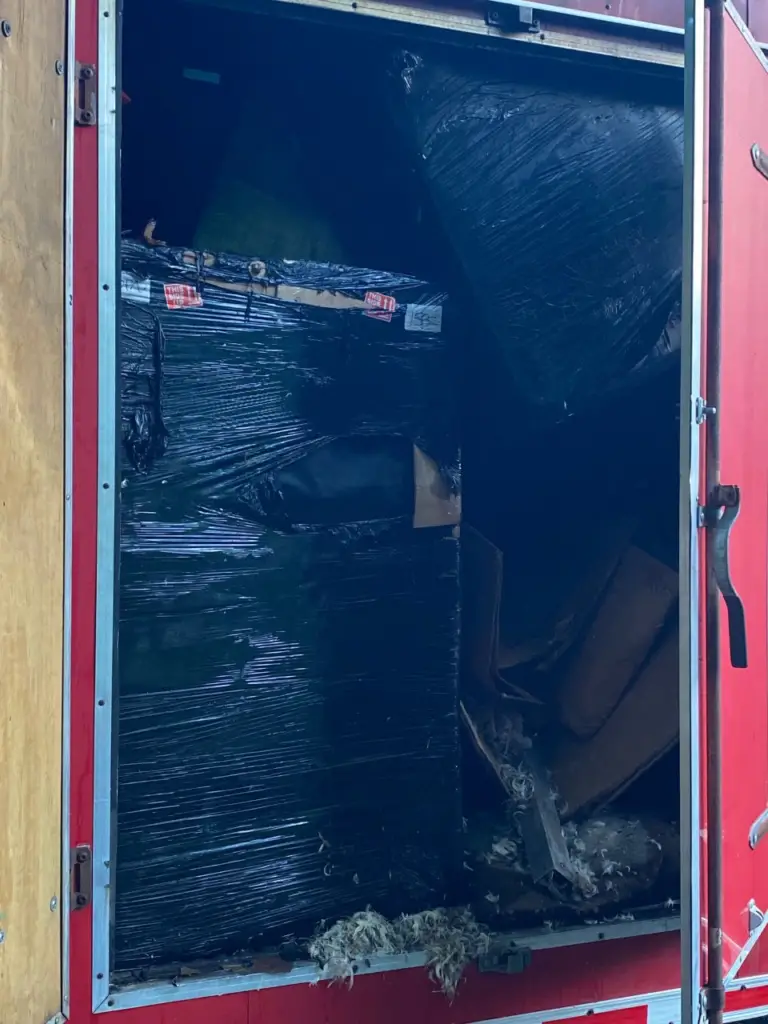 Where is Ronald in all this?? He is crying about a trailer he lost!!! We set out from Toronto to try and salvage what we could and were turned away and denied access TO OUR belongings so we drove back 7hrs to Toronto. Again Ronald is providing little to nothing in the way of help, and assistance and becoming even further separated from us now that he knows this is a far bigger issue and knows it's his fault. Anytime we called, he played the big man talking about what he would do but quickly saying I will call you back so we were constantly chasing him.
My wife and I returned to West Virginia again 5 days later driving 7hrs and I was able to convince the insurance company after waiting 3 days in a hotel at our expense to get us access to our burnt load. My wife and I went into action unloading each box to see what we could salvage. The ONLY person that helped us and I can bet it was because he IS a good person is Steve!!!! Not Ronald, Steve his driver. The three of us combed through each and every box that was water, smoke and fire damage. We spend 2 solid days repacking what we could. Ronald then says he has no money again crying poor so my wife and I needed to pay to RENT a Penske truck…. Again showing his true colors!!! I had to rent a truck, for now, several thousands of dollars; Steve loaded it and drove it to Laredo Texas. Yes, we had to still PAY Ronald to move our stuff when he again refused to cover any costs, all while boasting about the great insurance that would pay us back.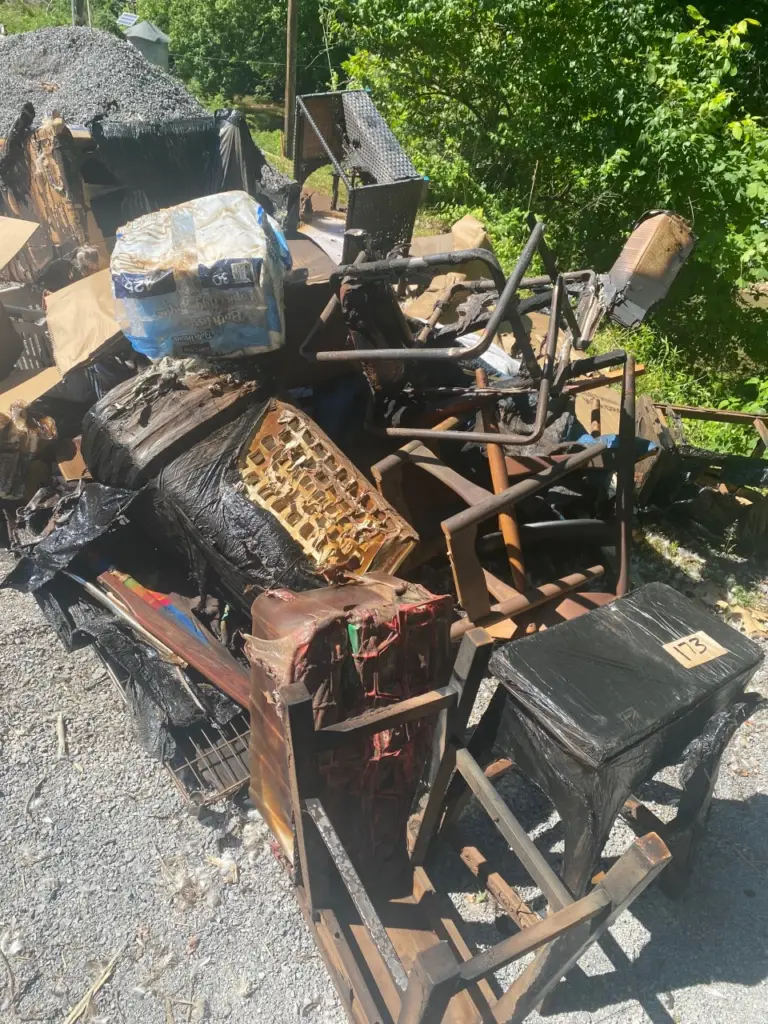 Never once did he step up to offer to pay for hotels, or living costs, remember everything we owned was in this trailer so we had little to no belongings to our name…he cried about the loss of his trailer which that side of the insurance will pay back for the loss but cover nothing of our loss. The load was then driven in OUR rented truck and given to a Mexican carrier which has nothing to do with Ronald, he just brokers then but talks a big story about " his team bla bla bla " and upon arriving after all that we went through the load was missing 11 boxes…clearly STOLEN !. We lost ALL our high-end furniture, clothing, and personnel belongings in this fire and then get 11 boxes stolen from what we managed to Salvage.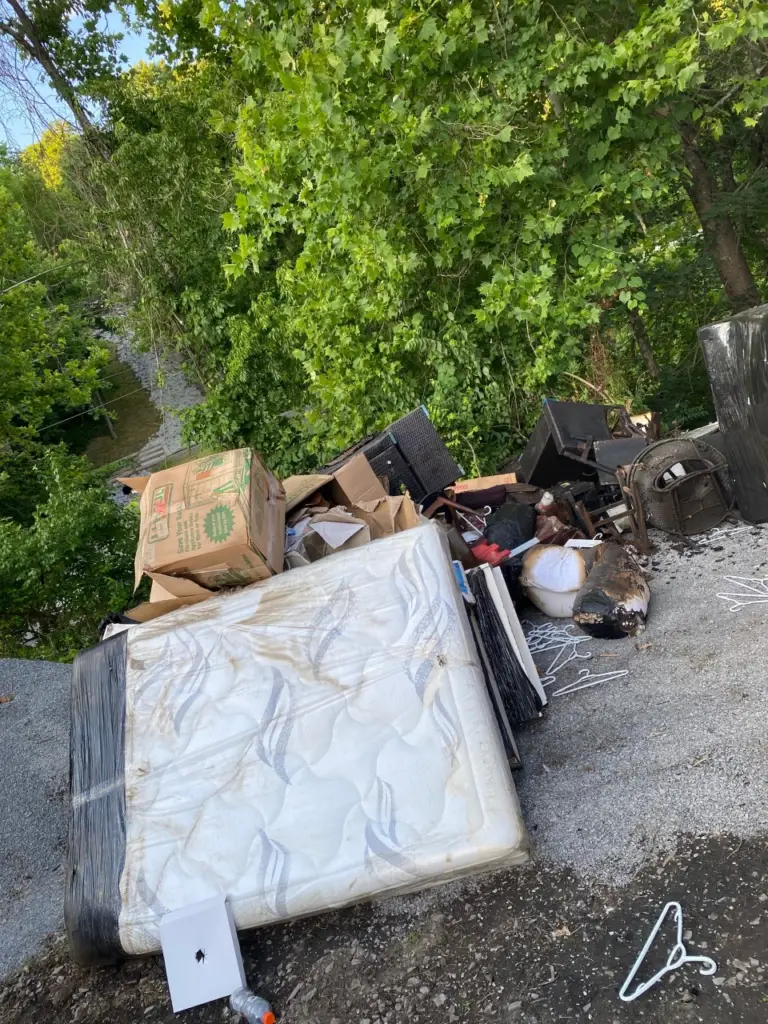 In the end, Ronald and Mexico Moving Company did NOTHING to compensate our loss, nothing to find or even replace the 11 stolen boxes and yes as I expected Ronald has run and hid hoping to ignore this whole situation in hopes this will all just go away.
If it were not for all of our own efforts and the huge help of Steve we would have lost everything we own due to negligence caused in part by Ronald and Mexico Moving Company. We now plan to sue Ronald for all that we lost.
Would I trust Ronald NO! Would I suggest you use Mexico Moving Company NO!
He is a selfish and self-centered man clearly only looking out for himself crying poor victim all while we suffered a huge loss and all the stress that went with it …now 2 months later Ronald is nowhere to be found, we have had a long road since arriving and I can only suggest when choosing a mover, speak to real clients GOOGLE reviews are not enough !! After leaving West Virginia that evening around 8 pm we drove straight to Dallas Texas …insane !!! Woke up in Dallas the next morning with plans to target Monterey Mexico as a stopover. We drove from Dallas arriving around 9:30 pm. Checked in to the hotel only to be told NO DOGS !!! now it's around 11:30 pm and we have no room to stay in … pack up the truck and DRIVE through the night…from Monterrey STRAIGHT to Ajijic with a small cat nap at the side of the road arriving the next day around 5 pm.. 2 days from West Virginia to Ajijic !!!! So far 60 days in …WE LOVE IT !!!
Source: Jon Connor