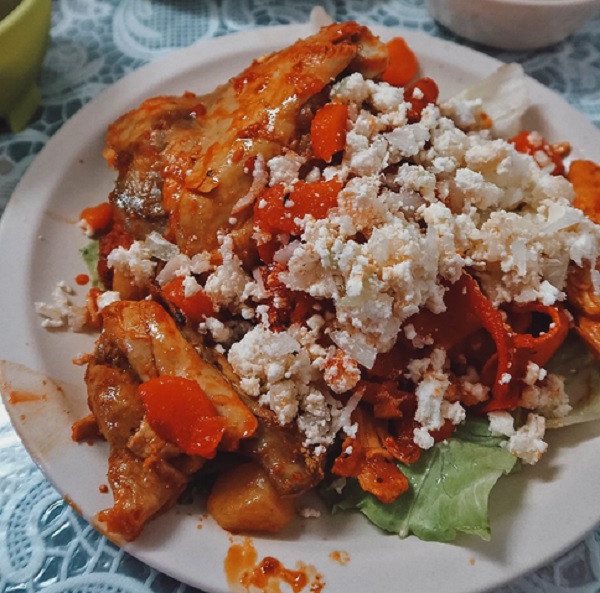 Mexican cuisine is an ancient cuisine that dates back thousands of years. Its earliest roots are in Mesoamerican cooking traditions that can be traced back to the time of the Aztecs and Mayans.
Guanajuato City is gorgeous. This former silver mining town in central Mexico is famous for its colonial architecture, its narrow streets, and its labyrinthine network of alleyways and tunnels. The view from Monumento al Pípila is second to none and the Callejoneadas serenading the town was something we looked forward to every night.
---
But as captivating as Guanajuato is, one thing it isn't really known for is its food.
---
Enchiladas Mineras
These enchiladas mineras created in a restaurant in Guanajuato are among the most delicious enchiladas anywhere in Mexico.
Enchiladas mineras are a specialty of Guanajuato City, a former mining town in central Mexico. As you can probably guess from its name, it's named after the people who used to work in those mines. Meaning "miner's enchiladas", the miners' wives would make this dish after a long day of working in the mines.
An enchilada minera consists of a rolled corn tortilla filled with cheese, onions, and a stew-like mix of potatoes and carrots. The enchiladas are baked and then served with grilled chicken, jalapeño peppers, cheese, lettuce, and salsa.
Guanajuato City isn't known for having as many regional specialties but this is one dish that you absolutely cannot miss. It's delicious.
Source: OEM
---