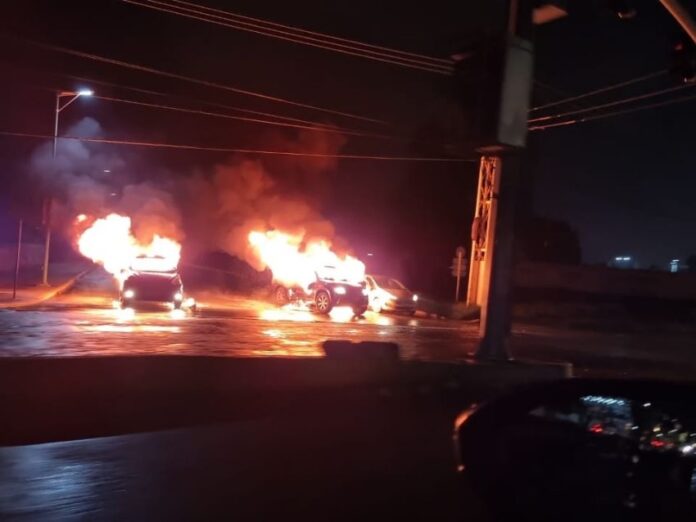 Criminal groups burned cars on Friday, November 11th, in Guanajuato, a state in central Mexico, where they blocked roads and killed a police officer in the midst of a violent wave in the region.
At least 14 cars were burned in different parts of the state, which has been immersed in violent events since last Wednesday, November 9th.
In the early hours of that day, at least eight vehicles and a self-service store of the Oxxo chain were burned in the municipalities of Villagrán, Celaya, Juventino Rosas, and Comonfort.
Also on Wednesday, November 9th, the massacre of nine people who were in the nightclub called Lexuz, in the municipality of Apaseo El Alto took place around midnight.
The Santa Rosa de Lima Cartel has a strong presence in that area, which was led by José Antonio Yépez Ortiz, aka "El Marro", until he was arrested two years ago.
His brother, Juan Rodolfo, was arrested last Tuesday, November 8th, and the violent events that took place in Guanajuato would be related to his arrest, according to Ricardo Mejía Berdeja, Undersecretary of Public Security of the Ministry of Security and Citizen Protection. 
Source: Milenio