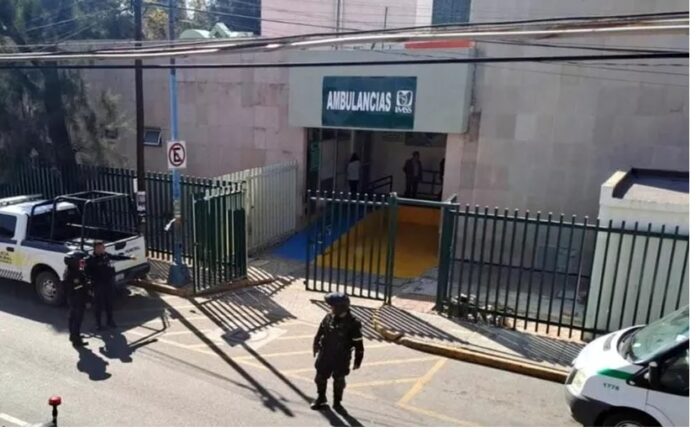 The victim had previously been attacked at his home on February 2.
On Friday, February 3rd, an armed man broke into the General Hospital of the Zone (HGZ) No. 3 of the IMSS in Salamanca, Guanajuato; to murder with a firearm a patient who had come to the emergency room with his wife.
According to preliminary data, the events occurred around 2:20 p.m. this Friday, when a hitman entered the premises hiding his firearm and went to where the victim was to shoot him and his companion. after the man arrived at the clinic on Thursday, February 2.
The victim was from Valle de Santiago, a municipality located 22 kilometers away, and had been attacked at his home.
It was indicated that at the time the double homicide occurred, the National Guard was already present at the hospital.
Hay un fuerte dispositivo en el IMSS de Salamanca, Guanajuato

Hombres armados ingresaron al area de urgencias de la unidad ubicada en la colonia San Pedro, asesinando a dos personas

Hasta el momento se desconocen las razones del ataque#NoticiasRedMX pic.twitter.com/bnJnvR0TrM

— Noticias RedMX (@noticiasredmx) February 3, 2023
Source: SIPSE