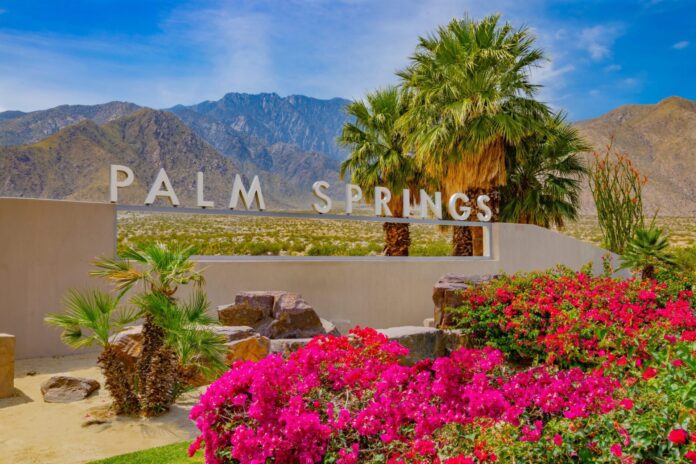 Officials in the City of Palm Springs prepare to receive several dignitaries from San Miguel Allende to formalize a twinning agreement.
The city of Palm Springs and San Miguel de Allende will officially become sister cities this week.
A ceremony to sign the agreement is scheduled for Wednesday.
"So seeing the similarities of our cultures and our cities we thought San Miguel was an ideal candidate," said Hugo Noyola, who is vice president of the nonprofit Sister Cities in Palm Springs that launched the idea.
He explains that through this endeavor they seek to strengthen ties with San Miguel de Allende for future collaborations.
"To see an educational exchange, to see an exchange in the arts, to see a culinary exchange, also in a literary exchange," Noyola said.
The goal is also to create activities that generate economic development for businesses in the two cities. The non-profit group found that many locals already visit the city from Mexico. Now they are looking to attract more Mexicans to visit Palm Springs.
"Let's not forget that we also have a 'film festival,' a film festival and San Miguel also has its own film festival, there can also be an exchange in film festivals as well," Noyola said.
The San Miguel delegation that includes Mayor Mauricio Trejo, council members, tourism directors, and members of the hospitality industry will stay for three days in Palm Springs.
During that time they will visit a number of important points in the city such as the Museum of Art, the Convention Center, and the Cielo Vista Charter School.
"I think that a student exchange could start what we call a pen pal, our students, our young people here in Palm Springs can have exchanges via zoom with children, learning about cultures," Noyola said.
The visit will culminate in a signing ceremony between Palm Springs' first Latina mayor Grace Gardner and Mauricio Trejo on Wednesday at 10 am.
"Both cultures are going to benefit, we can see it in other twinnings like in the city of Catedral where they have the Jalisco festival and I think that in one moment we can achieve something very similar with the city of San Miguel de Allende," said Noyola.
In the 70's Palm Springs and Puerto Vallarta were sister cities.
Source: KESQ