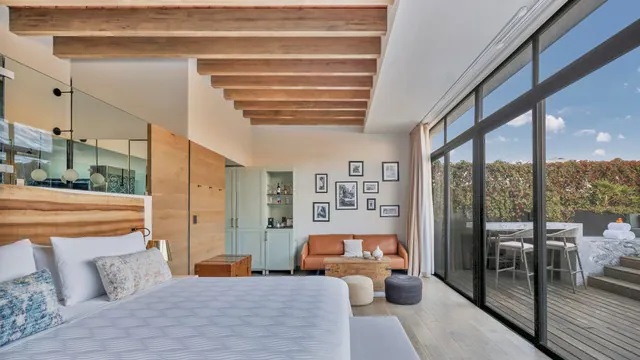 The Live Aqua Urban Resort hotel in San Miguel de Allende received the Leed Gold certificate from the U.S. Green Building Council, for being an efficient and sustainable complex.
Operated by Posadas, this lodging provides healthy and comfortable spaces for the benefit of its visitors, reflecting high levels of quality.
This certification guarantees that Live Aqua Urban Resort San Miguel de Allende obtained sustainable performance for 365 consecutive days in five main axes:
Energy consumption.
Efficient use of water.
Waste management
Use of transportation.
Human experience.
Live Aqua Urban Resort San Miguel de Allende consumes less energy than 86% of the buildings evaluated
Live Aqua Urban Resort San Miguel de Allende consumes less energy than 86% of buildings evaluated with similar climatic conditions.
That is, it emits fewer greenhouse gases locally and globally, thanks to the use of chlorofluorocarbon-free refrigerants that have a low potential for ozone layer depletion and global warming.
Regarding the use and exploitation of drinking water, the complex consumes 28 percent less than buildings of similar size and occupancy, due to the use of ecological grade furniture in its facilities.
And, in waste production, Live Aqua Uban Resort San Miguel de Allende currently recycles 27 percent of its waste production; That is, it produces 51 percent less waste than similar buildings.
Additionally, the hotel has a warehouse to collect recyclable materials, allowing for the proper reuse of materials for a new use.
The same evaluation highlights the satisfaction of those who visit the hotel, highlighting its cleanliness, lighting, views, air quality, natural light and thermal comfort.
Source: SDP Noticias