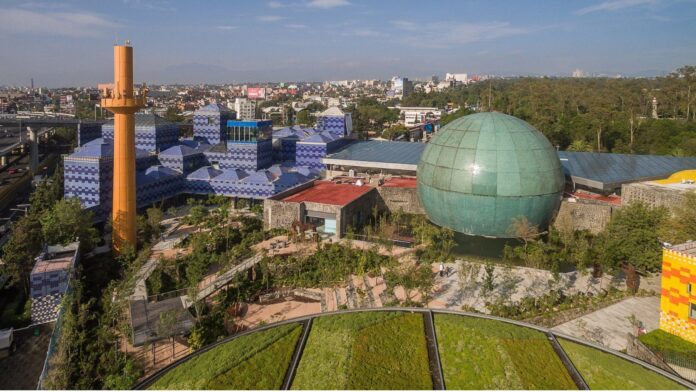 Guanajuato, Mexico – 30 years ago, a great project took flight that envisioned a space dedicated to children: Papalote Museo del Niño, the first interactive children's museum in Mexico. But a little-known fact is that the tiles of the great blue castle were made in Dolores Hidalgo, Cradle of National Independence.
Its color is due to the tiles made by hand in Dolores Hidalgo, which, 30 years away, still shine. Adults who previously came as children return to Papalote to bring out their inner child in the hands of their children, to create memories, to continue passing on from generation to generation the tradition of coming to touch, play and learn, and the Dolores tiles endure.
For 30 years, Papalote has been committed to bringing girls, boys and their families, and teachers, playful, meaningful and memorable learning experiences. Over the course of 30 years, Papalote has become an important reference among interactive museums that promote learning through play. It is a dynamic project that is built every day.
As we know, the production of artisanal ceramics is one of the main productive activities of Dolores Hidalgo, which was promoted more than 200 years ago by the priest Miguel Hidalgo. The word Azulejo (tile) comes from the Arabic az-zulaiy, which means polished stone, which is a thin piece of ceramic, generally square.
In Dolores Hidalgo there are dozens of ceramic manufacturers, where the artisanal technique prevails over time in the hands of Dolores people. Hugo Alejandro Olguín, RIP, is the manufacturer of Dolores Hidalgo who 30 years ago, with his company Consorcio Artesanal Mexicano, manufactured the tile of the Papalote Museo del Niño.
But not only that, but he also carried out the restoration of the tiles of the dome of the Palace of Fine Arts, as well as the National Center of the Arts. That is why the Papalote Museo del Niño has DNA from Guanajuato.
Source: Periodico Correo