If you are a lover of Mexican history and you like traditions, we will tell you how much it costs to live in some of the cities where the Independence Route took place.
They are Querétaro, Dolores Hidalgo, San Miguel de Allende, and Guanajuato. These four cities, for Leonardo González —analyst Real Estate de Propiedades.com – have high historical and architectural value.
"These factors make their real estate cycle dynamic and turn out to be a good option both to live in them and to invest in real estate," adds the specialist.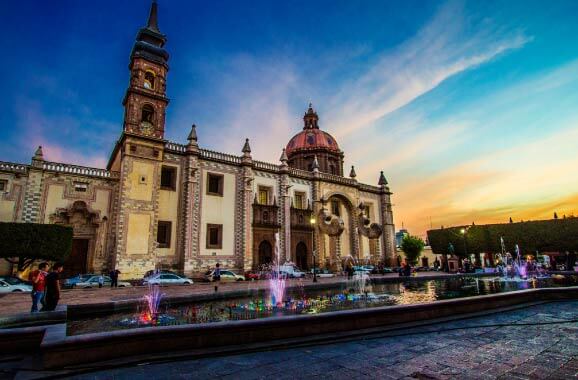 Queretaro
This is the city where the Mexican Independence movement was born. Here, in 1810, clandestine meetings were held in the house of the magistrate José Domínguez and his wife Josefa Ortiz. These appointments were also attended by Ignacio Allende, Juan Aldama, the priest Miguel Hidalgo y Costilla, among other conspirators.
Currently, the main tourist attractions of Querétaro are:
The aqueduct
regional Museum
The temples Santa Cruz, San Francisco and San Agustín
Historical Center
The latter site was named a World Heritage Site in 1996 by the United Nations Educational, Scientific and Cultural Organization (abbreviated internationally as Unesco).
If you are interested in living in this city, according to the Values ​​section of Propiedades.com, a house for sale has an average price of 3.05 million pesos. Rented for 14,869 pesos per month.
Dolores Hidalgo
Dolores Hidalgo is another important place on the Independence Route. In the early morning of September 16, 1810, the priest Miguel Hidalgo y Costilla summoned the people here, to rise up in arms and fight for the independence of Mexico.
Due to its importance, this site was recognized in 2013 as an Urban and Architectural Cultural Heritage of the state of Guanajuato.
Some emblematic sites are:
Dolores Parish
House of Don Miguel Hidalgo
Independence Museum
Hacienda de la Erre
Living in Dolores Hidalgo has an average price of 3.5 million pesos, if you buy a house. 
San Miguel de Allende
Another area through which the independence caravan passed is San Miguel el Grande, currently known as San Miguel de Allende.
This city is characterized by its picturesque, cobbled and tree-lined streets. It is also famous for its historical legacy that, in 2008, earned it the title of World Heritage Site by UNESCO.
The sites you must visit in San Miguel de Allende are:
Parish of San Miguel Arcángel
Principal garden
Temple of San Francisco
On the other hand, buying a house here has an average price of 6.3 million pesos, and renting it for 16,742 pesos per month.
Guanajuato
The city of Guanajuato was taken by insurgents on September 28. There, Pípila burned the door of the Alhóndiga de Granaditas.
The emblematic places are:
The Alley of the Kiss
mummy Museum
Cerro del Cubilete
Temple of the Lord of Mercy
Independence Garden
If you like this city for its great gastronomic, cultural and entertainment offer, you should know that a house for sale has an average price of 2.3 million pesos. For rent it costs 11,974 pesos per month.
Now you know what they are and how much it costs to live in these cities full of history and tradition.
Source: dineroenimagen.com