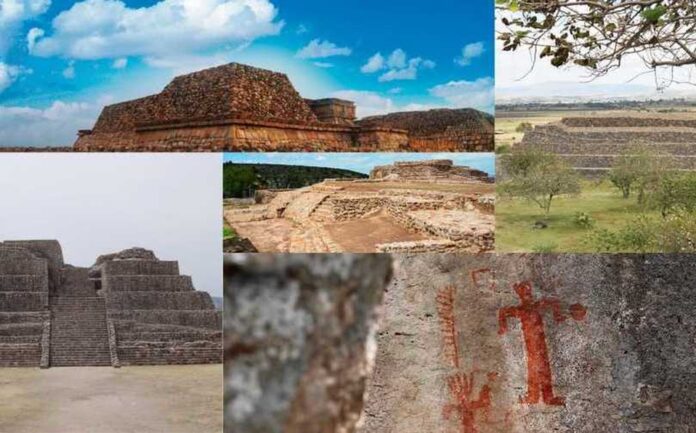 All the archaeological zones of Guanajuato reopened. The measure is due to the change from Traffic Light to Orange, confirmed the State Institute of Culture.
The five historical areas of the bajío that allow access are: Peralta (Abasolo), Plazuelas (Pénjamo), Cañada de la Virgen (San Miguel de Allende), El Cóporo (Ocampo) and Arroyo Seco (Victoria).
The decision is intended to give continuity with the cultural, historical and tourist program, said a statement from the state agency.
ENJOY THEM
This is the list of archaeological sites and their location:
Located near Abasolo, Peralta is made up of various architectural ensembles, among which we can mention El Divisadero, La Mesita de los Gallos, Conjunto 3 (Celes), and Conjunto 4 (Rancho). Its architecture is made up of mounds and a sunken patio.
Plazuelas, is considered one of the most complex cities in the region. Its settlement occurred between 600 and 900 AD. C. and is conceived as an open space and in direct relation with the hills. In the excavations, fragments of a sculpture of 2.60 meters long and petroglyphs were found that were found on the banks of the ravines on rocky outcrops.
Located in the central basin of the Rio de la Laja in the middle of the Mesoamerican border, Cañada de la Virgen has the construction of various structures on an area of ​​16 hectares attributed to Otomí tribes. Its inhabitants had very advanced astronomical knowledge, which facilitated the control of time and production cycles.
The Cóporo, whose word of Tarascan origin means "on the great road or the great road", is made up of a series of villages around the hill, where its inhabitants cultivated corn, squash, amaranth, tomatillo, beans, and chili, which were part of the of their basic diet.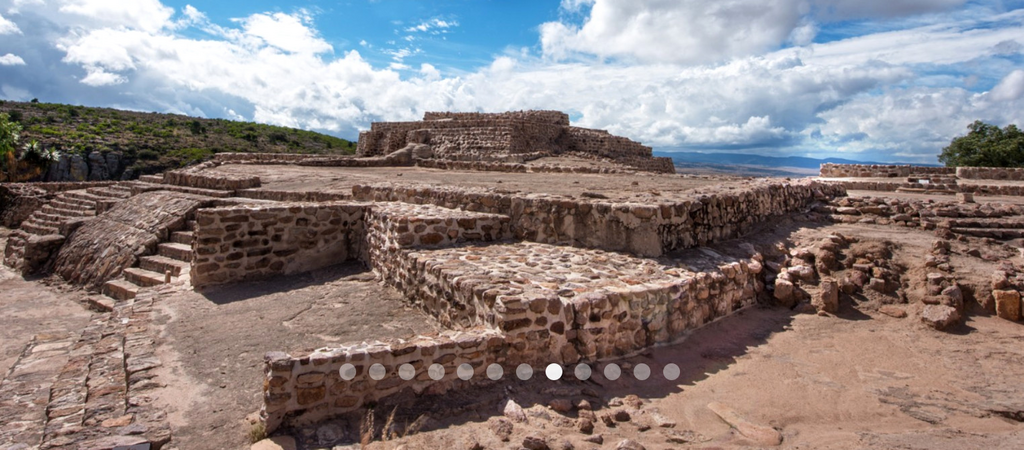 And the last to open its doors to the public, Arroyo Seco, which unlike the previous ones is made of cave paintings and is located in the municipality of Victoria. The area is made up of a plain and two small natural elevations of relevant landscape value, where the pictorial ensembles that give this site its historical heritage value are located.
TIMETABLE AND LIMITED ACCESS
Its visiting hours are from Tuesday to Sunday from 10:00 a.m. to 5:00 p.m., with a limited tour for a group of 15 people with the exception of Cañada de la Virgen, which includes each tour for 20 visitors. General access has a cost of $ 39 pesos and $ 12 pesos for children under 12 years old.
All sites open under the protocol of the Culture on Guard program, which consists of the commitment to generate a safe environment to enjoy art and culture, therefore it is mandatory to use mouth covers, healthy distance of 1.5 meters between people, entrance only through the sanitary filter (for disinfection), follow the one-way routes, do not carry packages or backpacks, or food or drinks.
Source: mexicodestinos.com, elpipila.mx