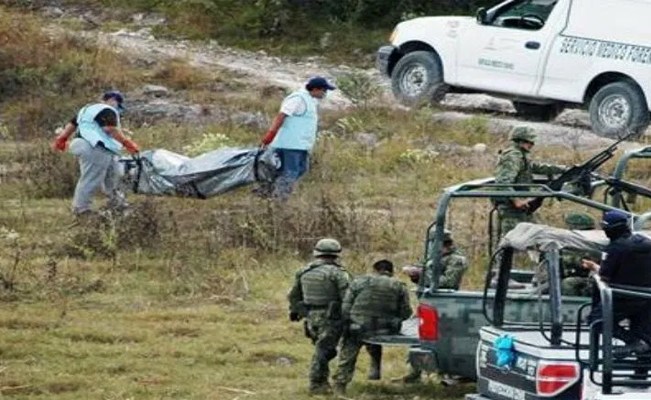 Guanajuato and Jalisco are the states with the most victims of atrocities so far in 2021, with 120 and 98, respectively. These are followed by Chihuahua, with 69, and Zacatecas, with 66, said the organization Causa en Común.
Regarding Guanajuato, he indicated that it is the entity where massacres are most frequently committed, with 11 cases; the murder of girls, boys, and adolescents, eight cases; clandestine graves, with 35 cases; and the dismemberment and destruction of corpses, with 16 cases.
When presenting its bi-monthly report, the civil association assured that at least 895 atrocious acts were reported in the national media between last January and February. He also noted that in February alone, 428 atrocious acts were committed, as well as the assassination of 10 politicians.
He also mentioned that the word atrocity encompasses the intentional use of physical force to cause death, laceration, or extreme abuse; to cause the death of a high number of people; to cause the death of vulnerable people or people of political interest, and/or to provoke terror.
It also pointed out that from January to February approximately 963 victims were counted, and that women and girls suffered more frequently being dismembered and burned. Torture, he said, was the most frequently reported atrocity in local and national media, with at least 158 ​​cases.
The organization highlighted the case of Michoacán, for being the entity with the most records of atrocities: 26. As an example, it cited that on February 26 the bodies of six tortured people were found on a highway in Tacámbaro.
Hiding bodies in clandestine graves is the second most committed atrocity, with 156 cases. Of these, Guanajuato concentrated about 22 percent, with 35. The burning of people is among the three most committed atrocities. Tamaulipas added. While in Veracruz and Jalisco the dismemberment and destruction of corpses prevailed. And in Chihuahua and Guanajuato, the massacres were in the first place of atrocities committed.
He also highlighted that the murder of political figures has increased, from four cases in January this year, to 14. The murder of women and girls with extreme violence is one of the atrocious acts that are most frequently carried out, however, it is possible to infer that the cases of unrecorded atrocities must also be numerous.
Source: contralinea.com.mx