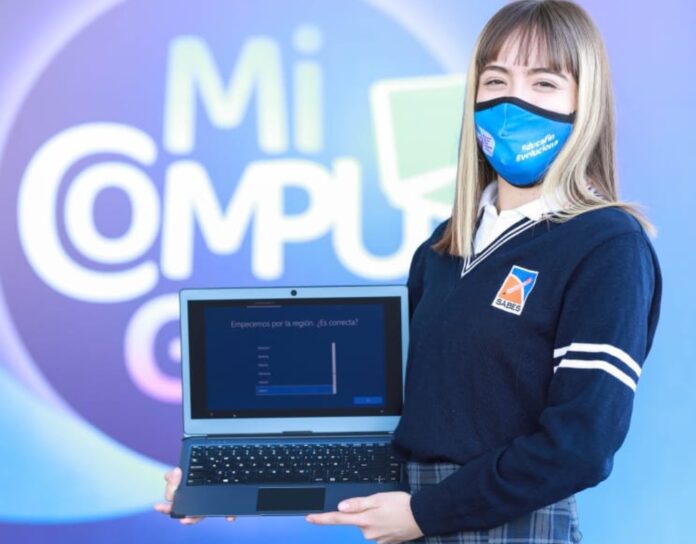 Computers were delivered to more than 93,500 students and 6,400 teachers
Through the My CompuGTO Digital Inclusion program, the government of the State of Guanajuato has delivered 100,000 computers, of three different types, to teachers and students of different levels, informed the state president, Diego Sinhue Rodríguez Vallejo.
At the head of the symbolic delivery of computers, the president commented that this digital inclusion program is unique at the national level.
Through this, it seeks to promote the continuity of studies in times of pandemic in addition to reducing the digital divide and also taking students to a next level of innovation and creativity and inserting them into the mind-bill.
Rodríguez Vallejo highlighted that 93 thousand 534 students and 6 thousand 466 teachers will be benefiting this year with a personal computer.
"By investing in education we are investing in the development of human talent and human talent, together with innovation, guarantee the growth, development, and progress of a state and a country."
Regarding the type of computers, he explained that three different models are being delivered depending on the need for resources such as virtualization, data processing, and program execution. In addition, he said, these computers are an important support to the economy of their families that they will no longer have to worry about spending their savings on the purchase of this equipment.
«Today we are betting on education for the construction of the Guanajuato of the future. A Guanajuato where future professionals are the protagonists of Industry 4.0 and the invoice mind, "he said.
The Governor announced that the comprehensive strategy to expand internet service coverage throughout the state will be released shortly.
The General Director of the Institute for the Development and Attention to Youth of the State of Guanajuato, Jorge Enrique Hernández Meza, mentioned that a laptop is being given to the beneficiaries free of charge so that they can access information technologies, with which they facilitate their activities and contribute to reducing the digital divide. With this, it contributes to promoting continuity in studies and facilitating academic and educational work, he added.
He highlighted that the state of Guanajuato has established itself as a leader in digital inclusion programs by providing high-quality technology to the education sector.
The Mayor, Héctor López Santillana, among other state and municipal authorities, participated in this event.
Source: amqueretaro.com