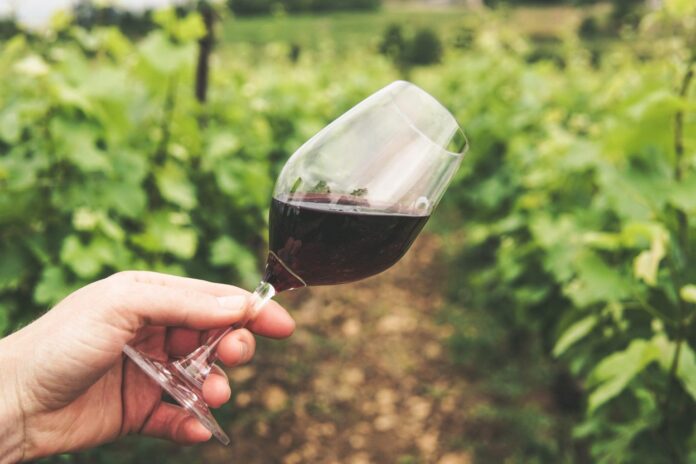 Recognized wineries surround San Miguel de Allende and here we tell you about some of the vineyards that are part of this oenological route.
Facades full of color, cobbled streets, colonial architecture, delicious gastronomy and the warmth of its people, these are just some of the characteristics of San Miguel de Allende, in the heart of Mexico.
Tradition is already part of San Miguel de Allende, however, the city always reinvents itself and offers new experiences, one of them, which was not its primary activity until a few years ago, is wine production that thanks to its warm climate and large tracts of land have made its vineyards part of the enological route in the region.
The wine region has four roads: Guanajuato, Querétaro, Celaya and Dolores Hidalgo. Here we present the Wine Route.
Your first stop-starts in San Lucas and San Francisco, located towards the exit to Querétaro 15 minutes from the historic center. Among crops of lavender, olive trees, and vines, you will enjoy taking a tour of both properties with the option of tasting and lavender workshops. The place also has 2 hotels, a spa, and 2 restaurants with Mediterranean cuisine.
Continuing with the route you will find Toyan vineyard; a place full of mysticism and energy for the delicious artisan wines it offers. You will live mysterious experiences thanks to its underground spaces, such as its cellar and its living room, it is also 'Pet Friendly'.
Towards the exit of Celaya, you will be able to know a vineyard with more than 400 years of experience supported by the Cuadra family: Viñedos San Miguel. The 60-hectare space offers 13 different varieties of grapes including the 3 most popular in the region: Cabernet Sauvignon, Merlot, and Chardonnay.
An unmissable stop is Tres Raices, its gastronomy with a menu of up to 5 courses is based on local cuisine, you will enjoy tastings and wine tours in an area surrounded by large open spaces, an underground cellar, and a boutique hotel with 15 rooms and the Terruno restaurant.
In the same direction is the first winery in Guanajuato. Cuna de tierra offers 4 different experiences to get to know the place from different perspectives. Tasting tours, food and pairing, corporate events to romantic getaways for a couple are just some of the activities that you can experience within the property.
Located on a hill overlooking the lights of the city and the Allende Dam, Viñedos San José la Vista is the most exclusive and beautiful space in the area where you can taste delicious dishes in the Tarragon restaurant, enjoy guided tours of its vineyards and cellars surrounded by magical gardens and terraces, ending with a Merlot and Syrah wine tasting in a modern space, but respecting Mexican origins with handcrafted details.
If you want to enjoy a good glass of wine, delight yourself with delicious dishes of international stature, and surround yourself with nature, San Miguel de Allende is ready to welcome you with all the established hygiene and safety requirements.
Source: robbreport.mx