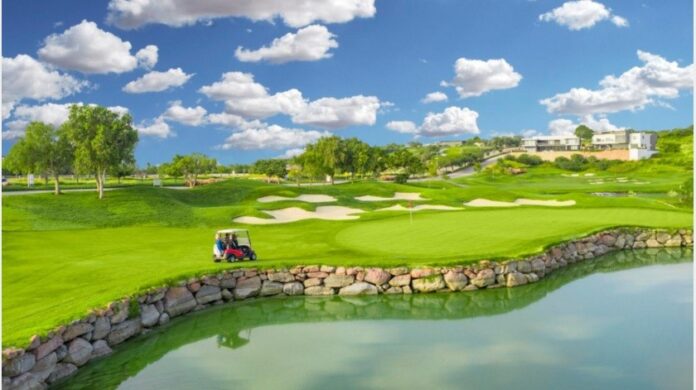 The tournament brings together 40 golfers and is part of an 18-event season
Guanajuato was again chosen as part of the Professional Golf Ranking (RPG), because after passing through San Miguel de Allende at the end of March, the serial will arrive this Monday in León at the El Molino course.
A total of 40 golfers, between professionals and amateurs, will be the protagonists of the fifth stage of this series that, although it is not a tour but a one-day tournament, it is a showcase for new values ​​and space where professionals can add experience.
"We are at the beginning of this season and each stage feels more enthusiasm by the professionals and amateurs are also joining, which motivates us to continue offering a tournament and venues worthy of the professionals. On this occasion, El Molino is a spectacular and challenging course and has hosted top-level amateur tournaments, "said Billy Carreto, a member of the organizing committee of these events.
It is important to note that being a nine-hole course, the activity of the fifth stage of the RPG in León will limit the number of participants to 40, although this will not reduce the level that can be observed and which motivates the organization to add stages to the season.
"We are sure that this stage will be special, I gladly confirm that not only will there be 18 stages this season, but there are also plans to reach 22 stages, which would be a great year for us," added Carreto.
After four disputed stages, the first three places on the list are occupied by Alhí Hernández with a total of 109 points, followed by Javier Valdez who is in second and Diego Córdova, representative of the Club Campestre de León, who is in third place with 83 units.
Without a doubt, these three golfers intend to stay in that position at the end of the competition at El Molino, and they could achieve it if they obtain one of the first three places, since these positions grant the most points in the RPG.