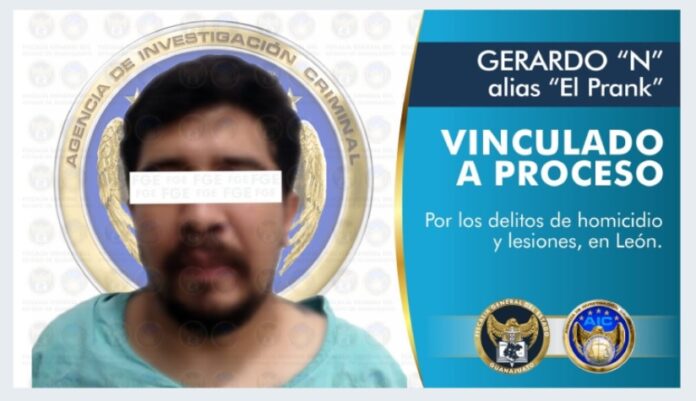 LEÓN, GUANAJUATO (AUGUST 7, 2021).- A multi-homicide, identified as Gerardo "N", alias "El Prank", was arrested and linked to the legal process for the murders of at least 11 people in the municipality of León, Guanajuato.
The detainee is identified by the State Attorney General's Office as the material author of different attacks that occurred between September 2020 and January 2021, in which eleven were killed, and five were injured by firearms.
Among these attacks is the multi-homicide that occurred on January 23 in the El Coecillo neighborhood, in which five members of a family were executed. Among the victims of that crime was an 11-year-old boy.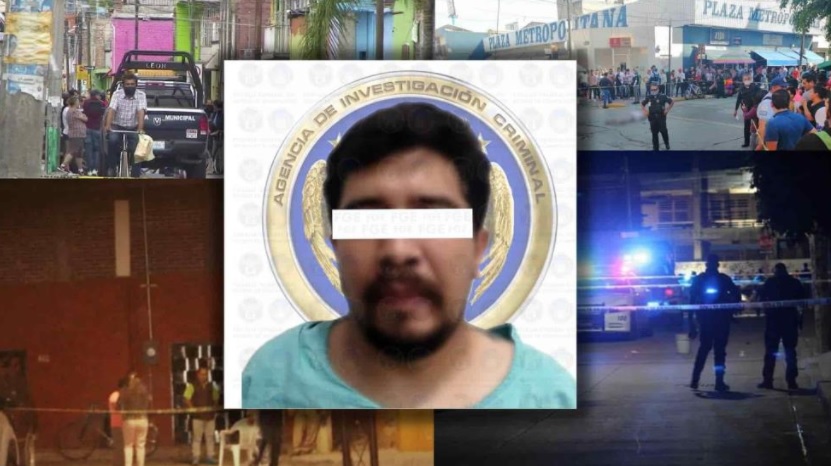 The first attack with which El Prank is related occurred on September 16, 2020, on San Pedrito street in the El Coecillo neighborhood, where three people were gunned down.
One month later, on October 22, 2020, he participated in the execution of two residents of Leon's Josefina neighborhood.
In another event, which took place on December 24, 2020, on Calle Palo Verde, also in the El Coecillo neighborhood, the accused, shot a man dead in broad daylight, after an argument with him.
"El Prank" was brought before a Judge, and, at a hearing, he was linked to a trial accused of 11 charges of homicide and injuries, with preventive detention as a precautionary measure.
Source: AM