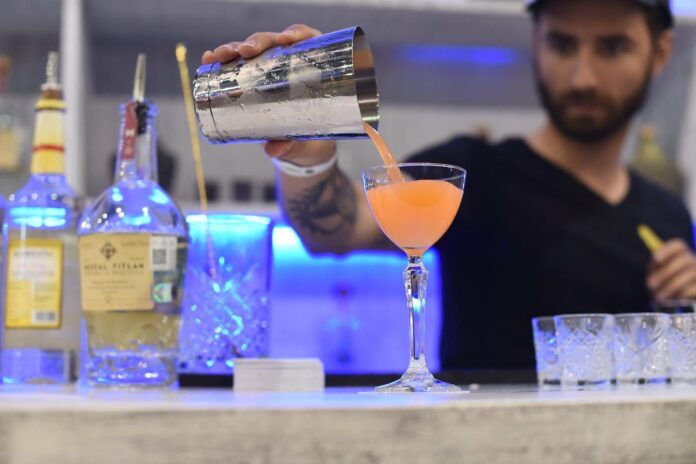 For makers and lovers of fine drinking.
The largest cocktail event in Latin America comes to San Miguel de Allende with a new modality for the general public.
In the last six years, Barra México has become a mythical event for any lover of good drinking: a conference room full of the best brands of spirits, ferments, liqueurs, as well as the best cocktail proposals in the world. thanks to the presence of renowned national and international bartenders.
However, for anyone who did not belong to the spirit industry, going to this event was just a Guajiro dream. That was until this year. For the first time, Barra México will be held in San Miguel de Allende and among its novelties, there are already accesses so that the amateur public can attend.
The sixth edition of Barra México will take place from August 26 to 30, and for the first time, the venue will be San Miguel de Allende, with the aim of turning this city into the national capital of fine drinking. Thus, the event will feature a series of talks by different industry experts, in order to both educate and promote the responsible consumption of alcoholic beverages. To achieve this, one of the promoters is JAC, a Mexican transportation company that has vehicles with combustion powertrains and are electric.
The gastronomic offer, meanwhile, will be plant-based to minimize the environmental impact of meat production.
Join us and experience the most renowned celebration of fine drinking in Mexico and Latin America.
How much does it cost to go to Barra Mexico
All Access
Friday 27 and Saturday 28 August, from 12:00 to 18:00.
Includes access to events, experiences, tastings and seminars, as well as three consumptions per day and access to Villa Barra México.
Cost: 2,600 mxn
Day Pass Friday or Saturday
Friday August 27 or Saturday 28, from 12:00 to 18:00.
Includes access to events, experiences, tastings and seminars, as well as three consumptions per day and access to Villa Barra México.
Cost: 1,500 mxn
PRO (only for industry professionals)
Friday 27 and Saturday 28 August, Sunday 29 August from 11:00 a.m. to 6:00 p.m. (This day is only for industry professionals who have some proof of affiliation to the industry of hospitality, gastronomy, events or alcoholic beverages)
Includes access to Villa Barra México, events, experiences, tastings and seminars.
Cost: 1,100 mxn