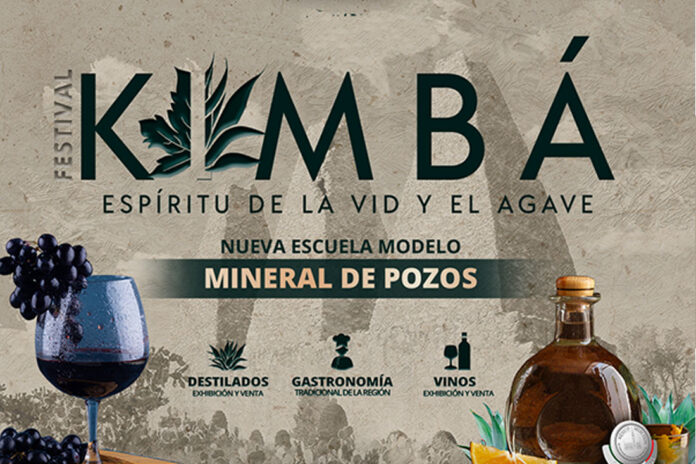 "Spirit of the Vine and Mineral Agave from Pozos 2021"
Thursday 2 to Sunday 5 December 2021
Meeting of producers, artisans, and food tasting, related to the theme of wines and spirits of our State.
With the presence of invited states such as Baja California, Querétaro, Coahuila, and Chihuahua.
It will have a simultaneous "destination intervention" agenda, service providers such as hotels, restaurants, bars will be involved in the program with the intention of carrying out activities aligned with the concept of the Contest (Wine, spirits and gastronomy).
Meaning of Kimbá: SPIRIT, in Chichimeca Jonaz, indigenous language of the region
.
Tequila, mezcal and agave distillates from Guanajuato

Wines from Guanajuato and from Mexico's wine regions

Chefs and traditional cooks
Pairing workshops and tastings

Live art shows

Artisan exhibition

Sightseeing tours of Mineral de Pozos

Many more activities!

.
From Thursday 2 to Sunday 5 December 2021
From 10 am to 6 pm
** Free entry **
Nuevo Modelo School in the Magical Town of Mineral de Pozos, Municipality of San Luis de la Paz, Guanajuato: