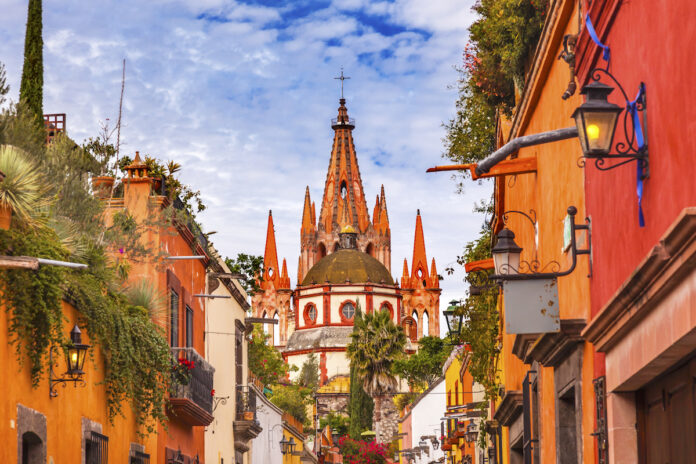 San Miguel de Allende.- Unlike other municipalities where the hotel sector has gone bankrupt due to the pandemic, new hotels have opened in San Miguel de Allende, said Daniel Velázquez, president of the local Chamber of Hoteliers.  
He shared that there were many visitors in San Miguel, which speaks of a recovery " we did not have good tourist activity in the last 4 months of 2021. We still have a long way to go to reach the numbers we had in 2019, but I think we are on a good road to recovery ".
Daniel Velázquez revealed that surely in 2022 it will be a little complicated due to the increase in Covid infections during January and February, "but we hope to resume the activity with more normality in the remainder of the year." He assured that they are currently following all health protocols since activities were resumed in July 2020.
"All our collaborators are complying with basic prevention measures, such as the use of face masks, masks in some cases, we are sanitizing the rooms, common areas, the use of gel and we are taking great care with our collaborators who we ask that if you feel any symptoms, it is better to stay at home ".
The leader of the hoteliers in San Miguel de Allende, pointed out that this month there will be a reduction in tourism due to the Omicron variant.
He said that contrary to what happens in León, where hotels that could not survive the pandemic are already being sold, in San Miguel de Allende "people trust a lot in how the square is positioned at a tourist level and unlike León, here they are opening new hotels. In the last month at least three hotels have opened: The MX hotel, the Amate hotel and Cantera 1910 ".
Source: periodicocorreo.com.mx