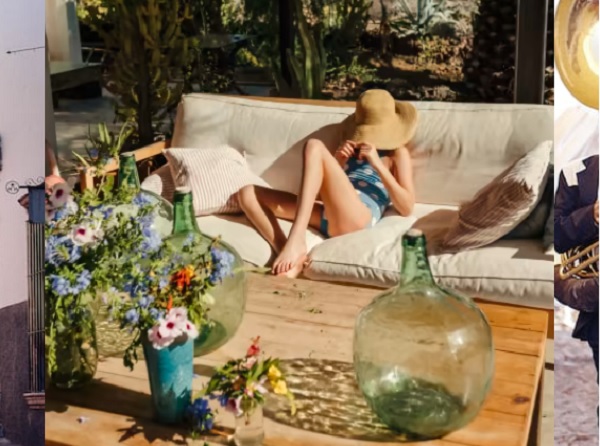 San Miguel's classic Casa de Sierra Nevada, now part of the Orient-Express Hotel group, continues to set the bar with its 37 handsomely furnished rooms and suites scattered among five restored colonial houses in the city center and one lavishly landscaped villa on the edge of town; casadesierranevada.com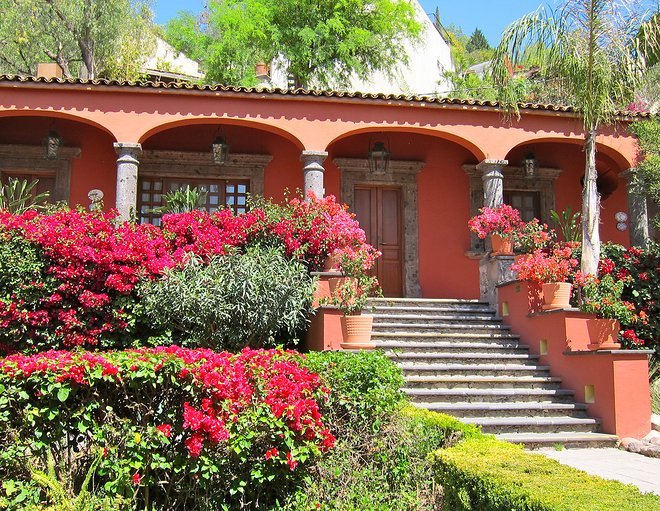 But the recent debuts of two very different properties are offering travelers exciting new choices. Aimed at Mexico City weekenders, the brand-new Hotel Matilda, just off cobbled Aldama street, is a sleek boutique establishment with 32 stylish rooms, a nifty infinity pool, a farm-to-table restaurant, and a spa that's already been dubbed one of the tops in town.
Throughout Matilda, some of Mexico's best contemporary artists show off their paintings, photos, and installations; hotelmatilda.com.
About a block away, the glamorous new Rosewood San Miguel de Allende marked its grand opening on March 15 with a visit from Mexico's president Felipe Calderón.
Bringing a whole new level of luxury to San Miguel, this 67-room resort, with its courtyards, columned arcades, and lush gardens, has the feel of a centuries-old Spanish colonial mission, despite the fact it was built from the ground up over the last two years.
A large spa (including seven treatment rooms), two swimming pools, a restaurant with a big open kitchen, and a rooftop tapas bar complete the picture for now—but a cluster of 29 pastel two-to-five-bedroom townhouses is about to open on an adjacent hillside; although each will be privately owned, most will be available for rental; rosewoodsanmiguel.com.
Source: http://www.vogue.com/