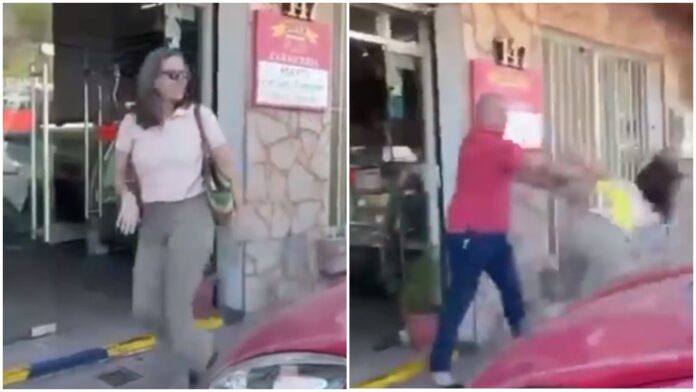 A woman was involved in a conflict with two subjects in the town of Ajijic because she was not wearing a face mask.
A controversial video circulates on social networks in which a woman apparently of American origin was thrown in the streets of Ajijic, Jalisco, due to not wearing a face mask on the sidewalk. However, the assailant was not wearing a mask either.
The events occurred this week in the town of the Riviera de Chapala.
In the video, it is observed that the woman was walking on the sidewalk and that someone yelled at her not to go on that side of the sidewalk because she was not wearing a mask.
Later, from a red car, another American yelled at her "get a mask", she approached and coughed in his face, tried to run away and the other man who was dressed in blue said something rude to her in English.
Given this, the woman turned and said: "Why do you have to treat me like shit, for coming from this side of the sidewalk, I'm not dangerous, I already had Covid-19 and I'm not contagious."
One of the men tells him to get away when another subject approaches and with rudeness in English asks him to leave; she reacted by hitting him with her bag and he pushed her against a parked gray van.
So far the names of those involved and the outcome of the lawsuit are unknown.
Source: .informador.mx