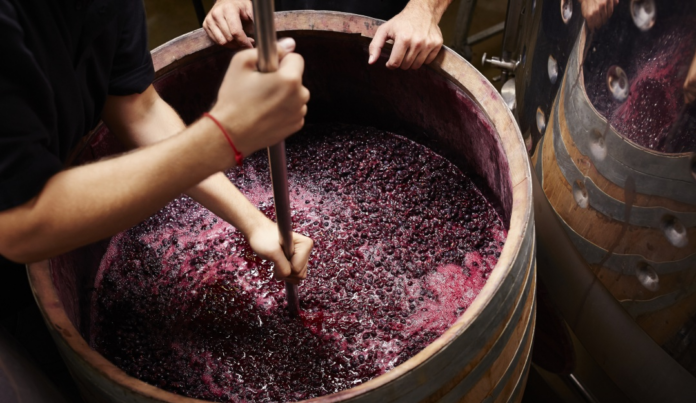 Mauricio Trejo, Mayor of San Miguel de Allende and Bachelor of Business Administration, tells us about the grape harvest in San Miguel de Allende. San Miguel de Allende owes its name to Ignacio Allende, one of the leaders and initiators of the Mexican Independence movement. They were born in San Miguel Allende: Ignacio and Juan Aldama (Independence) and Juan José de los Reyes Martínez, El Pípila (Independence). This July 7, San Miguel de Allende celebrated the 14th anniversary of its appointment as a World Heritage City by the United Nations Educational, Scientific and Cultural Organization (UNESCO). The Parish of San Miguel Arcángel, is in San Miguel de Allende and has a neo-Gothic façade from the end of the 19th century.
THE HARVESTS IN SAN MIGUEL DE ALLENDE
During the grape harvest in San Miguel de Allende, the culture of wine meets art, they do the treading of grapes, music and cultural activities. The schedules depend on each vineyard and you can consult the individual website to purchase tickets.
The dates are:
August 13 at the Dos Búhos Vineyard
August 20 at the Santa Catalina Vineyard
August 27 at the San José La Vista Vineyard and
September 10 at Viñedos San Miguel
WHAT CAN WE EXPECT FROM THE SAN MIGUEL DE ALLENDE ARTS FESTIVAL?
The Casa Europa Mexico Foundation, together with the municipal government of San Miguel de Allende, organizes the first edition of the San Miguel de Allende Festival of the Arts.
There will be more than 70 events of music, literature, dance, photography, plastic arts, and other cultural expressions. The dates are from August 11 to 21, 2022, most activities are free and you pay on arrival.
The offices are located in different parts of the city such as:
Ana Julia Aguado Fine Art Gallery Soma District
Cultural Center Ignacio Ramírez "The Necromancer"
The Troupe Mexico
El Charco del Ingenio Botanical Garden Nature Reserve
Saint Michael the Great for Music
San Miguel Literary Hall and Writers' Conference
San Miguel Metropera Trust