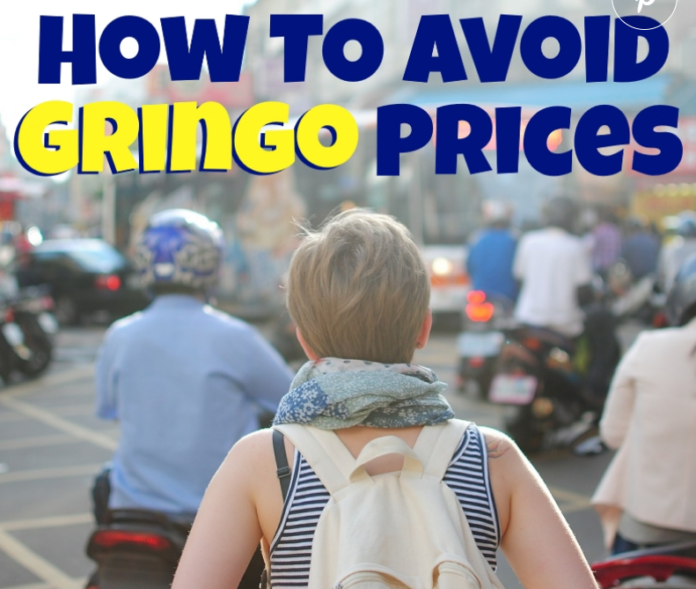 Congratulations! You've found your happy place and are ready to find your new home in Mexico. There are two concepts you're going to quickly understand about renting a home in Mexico.
1. Renting in Mexico Is VERY Different Than The U.S. or Canada
Many expectations need to be left behind. Different economics and governmental regulations, or lack thereof, create a diverse variety of what is available and what your relationship with a landlord will be like.
In Mexico, there are fewer housing laws defining the responsibilities of landlords. There is less protection of tenant rights. There might not be a governing entity to take a complaint to or resolve a problem. Different states, towns, and municipalities can have different regulations. And It will be up to you to be diligent, detailed, ask questions, and negotiate a suitable rental in Mexico.
This can take time and research. Your home and its comfort will be a major factor in a successful transition to another country.
2. You Get What You Pay For
You are all familiar with this concept and likely agree.
But it has relevance to the economic system you have lived in, not as a transition to a new country. That concept exists in MX also, but it's relative to Mexican economics, not the economics north of the border.
Don't assume that your greater spending power will make your life vastly wealthier, or you will enjoy a "rich" lifestyle. Because it's all relative. Just because your income may go a lot further in Mexico doesn't mean you can live here on pennies.
A lot of Facebook Pages and YouTube Channels are full of stories and videos about a "cheaper cost of living." You'll see stories like "I pay $300.00 U.S. for an apartment in Puerto Vallarta." And YES that can be possible. But what you don't see is that this apartment may not be the standard of living you want. What you get for $300, is less than what you get for $600, $1,000, $1,800, $2,600, and on and on.
Now, let me get into some of the pro tips on how you can be one step ahead from other newbies living in Mexico. Starting with how you can find the best rentals.
Finding Rentals in Mexico
There is no "one size fits all" answer to many common questions.
Many things in Mexico are not organized or structured in the same way as north of the border. And this also applies to housing. Finding your home can be easy or hard.
You could just be lucky. It can take two days or three weeks. Many landlords don't want to be bothered by posting online post "for rent" signs (Se Renta) on available housing.
This is perhaps the best way to find rentals that no one may know about, is to tell everyone you meet that you're looking for a long-term rental. And I mean everyone. Like your taxi driver, the bartender, your waiter, an expat you met at the local hangout, or even the manager at your hotel.
You just don't know who might have a lead for you. Renting in Mexico is definitely a numbers game. And you're not the only one looking.
There are also a variety of real estate websites and a lot of Facebook groups specifically for home rentals. There is also Facebook Marketplace which is a great way to find rentals directly from landlords and certain realtors. I encourage you to join them and see what the market is like in the area of Mexico you're interested in. That way there are no surprises.
Many real estate offices do property management and have some rentals available to them. And many renters post "looking for…" type ads on Facebook groups hoping to get contacted directly.. That can be a very good source of leads if you are specific about what you want, when, where, rental budget, number of bedrooms, absolute "must haves", etc..
But posting something like "Looking for a cheap apartment next Spring" is not likely to solicit much response. So take the time to write about your specific wants, and you'll get better answers.
Spanish Groups Have Better Prices
Have you ever heard of the gringo-tax?
If you haven't, let me explain. Many real estate companies or house hunters catering to only foreigners from the US or Canada may only show you rentals on the higher end of your budget. Why? Because there are a lot of people willing to pay the prices set by some of those real estate companies.
I'm not saying you shouldn't rent from them. After all, if you like the place and the price is in your budget then who am I to criticize the transaction. As long as you're happy with your rental and the cost of it each month, then that's all that matters. And trust me, there is also a benefit to having an English-speaking realtor in many cases. They know the common questions that expats have and may be able to better guide you through your lease agreement than just someone who barely understands English.
But I do believe there is power in knowing what you don't know. Even if you have all the money in the world. But especially if you don't and have a strict budget.
You'll have a much higher chance of finding the lowest-cost rentals in Mexico when you search the local groups. The groups are all in Spanish. The groups that cater to the local middle-class Mexican. This is where you'll find those deals where a rental costs $12,000 pesos for a 2 bedroom and close to a beach.
My best advice for anyone looking for a rental- deal with the locals first. The ones not catering to the foreigners. You'll find lower-priced rentals. They will list them in Mexican pesos and not in USD (which will always be in your favor). And you'll likely rent in an authentic Mexican neighborhood- which will help you learn Spanish faster and you'll integrate into society sooner.
Here are some Spanish rental terms to help you get started
Pro Tips Before Signing A Rental Agreement in Mexico
We all know about the word "assume" right?
Don't assume anything when you're renting a house in Mexico. Even if you think your question may sound silly, go ahead and ask it anyway. You'd be surprised what you learn.
Because claiming ignorance will never let you out of a contract if you end up not liking where you live. After all, you're about to get into a legally binding contract in another country. And most likely you will only get a contract in Spanish, and not in English. Unless your realtor or landlord happens to want to translate it for you..
Don't rent a place without seeing it first. If you don't have the time, at least hire someone to check it out for you. Or if you have a friend in town that can do a tour of the place, ask them to do so. But, really it should be you who looks at this place. Because like anywhere, there people who will gladly take advantage of you. People who, while not actively looking to harm you, won't stop you from stepping into a hole either.
The photos you see online of an apartment could be years old or from a similar apartment in the same complex. The view from what you assume to be your balcony is actually from the roof.
Are landlords being malicious?
Not necessarily. Things just are not always as up-to-date here, as we are used to. And because rentals in Mexico go fast, most landlords don't have a problem getting them rented. My best advice, the more detailed your questions, the better answers you will get.
Common Things That Shouldn't Be Assumed When Renting
Not all homes or apartments in Mexico have carports or dedicated parking. You may have street parking that is on a first come first serve basis. If you don't prefer this, make sure you clarify this before signing a lease.
Many homes in Mexico DO NOT have dishwashers, garbage disposals, bathtubs, washers, or dryers. They may have them. But it shouldn't be assumed. Ask before you sign a lease.
Many apartment buildings that are 3-4 stories high don't have elevators. If you don't want to live on the 3rd floor and climb a set of stairs every day, then don't sign a lease here. It may be totally normal for you to have an elevator in most buildings north of the border, but Mexico is a different country.
If you see a place that is advertised as Furnished or "Amueblado" make sure you actually understand what it comes with. The word amueblado or furnished can have a broad definition. Things like bedding, towels, pots, pans, kitchenware, TVs, sofa, chairs, coffee table, bookcases, drawers, a microwave, etc might not be included in your furnished rental.
What About The Legal Stuff?
Many people who are new to living in Mexico just assume that rental contracts work the same as they do in their home country.
But here are some standards in Mexico.
Usually, you pay one month's rent upfront and a deposit which is equivalent to one month's rent. This doesn't automatically apply to all rentals in Mexico. It is up to the contract and terms that you and the landlord/property manager agree upon.
What about paying rent? Many landlords in Mexico want a cash payment. Why? Most likely because they don't want to pay the taxes they owe on their rental income. If you agree to this, how will you acquire cash each month to pay your rent?
What about repairs to appliances, furniture, lighting, and plumbing? If you're from the US or Canada you might be used to the landlord/property manager being responsible for all of those. That's not always the case in Mexico. It's whatever you agree upon. Be comfortable with what a contract says. And if you don't understand your lease agreement, make sure you get it translated by someone you trust.
WOW! As you can see there is a lot of information to sift through. You may have to give up some choices. Rearrange your priorities on where you want to live in Mexico. In the end, you should be able to find your happy place. And this is one of the main reasons I suggest working with a reputable realtor in the area that can help guide you, and make sure your rental agreement is realistic.
Rental Examples From A Few Expats Living in Mexico
But you probably want some real examples. So here are 3 examples from a few Expats Living in Huatulco.
3 Bed 3 Bath Oasis Apartment With All The Amenities
Greg and Stephanie rent a cliffside 3 bedroom, 3 bathroom condo/home. It has 2 large terraces with outdoor furniture. Their furnished condo came with newer designer furniture, and the halls are well decorated with nice artwork.
Great ocean/bay view from several rooms and terraces. The unit has a laundry room with a washer/dryer.
It also has a large updated kitchen, large refrigerator, dishwasher, and granite countertops.
There is a small community pool. Private parking. Gated entrance.
All shopping services, beaches, restaurants, are a 10-minute drive. It is a nature filled, quiet area.
Renting for USD $2600 A Month in Huatulco
A 2 Bed 1 Bath Near All The Action
Gene and Tam rent a place in the center of Huatulco. That has 2 bedrooms and 1 bathroom.
There is a "Romeo" balcony with a view of adjacent buildings. Stepping outside the gates is a busy shop and restaurant-lined street with heavy traffic. You'll hear things like delivery trucks, buses, taxis, regular traffic etc.
They have a large community swimming pool. A 3/4 size frig.
Their apartment comes furnished with modest furnishings like a futon sofa, double-size bed.
And they are only a 2-mile walk to the beach. All of this for only USD $575/ Month in Huatulco.
2 Bed 2 Bath- Walking Distance To Restaurants, Mini Markets and A Park
Roger and his wife rent a 2 bedroom/2 bath unit in a gated complex of 22.
You're at the beach in 5 minutes' walking.
And there are several restaurants, mini markets, and a park that hosts a weekly farmers market. Plus there is a major avenue that has plenty of taxis. You never have to drive again if you don't want to in this area.
They have a basic kitchen. And the place came furnished with a king bed and came with all the essentials like sheets, cookware, refrigerator, appliances and more.
They rent this place for USD $950 a month in Huatulco.
Having A Plan Will Put You One Step Ahead!
As you can see, there is a wide variety available for rentals in Huatulco for the specific examples I listed above. But this diversity exists in many beach towns, mountain towns, or large cities.
Mexico offers something for most budgets.
And while everyone wants their home to be their castle, moving here is about a new lifestyle, new friends, adventures, beautiful scenery, sunsets or sunrises, and a sense of community. Mexicans call it "tranquilidad." (calmness)
And that my friends is PRICELESS!
The most important thing I want you to take away from this article is to have a plan, never assume anything when renting in Mexico, and to have a realistic expectation of what you can rent for the budget you have.
Source: mexicorelocationguide.com