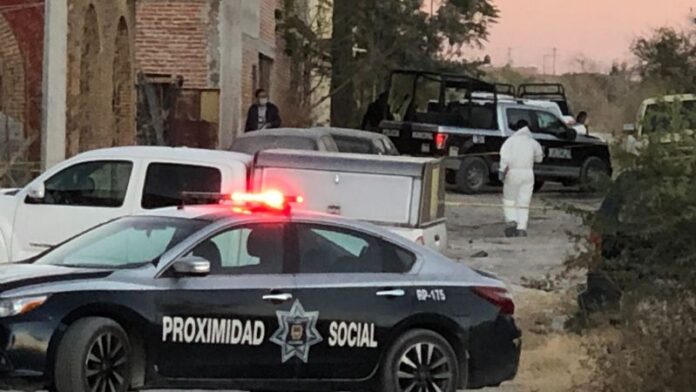 San Miguel de Allende, Guanajuato.- A man who was traveling on a motorcycle, identified as Rolando Daniel, alias "El Boti", was shot to death and his body was left near the secondary school located in the Infonavit Malanquín neighborhood, in San Miguel de Allende.
This homicide was reported at approximately 5:00 p.m. this Friday, on Los Arcos street.
According to preliminary information from the authorities, Rolando was driving a motorcycle in the Infonavit Malanquín neighborhood.
But when circulating at the exit of a church gathering, from where neighbors with dozens of minors came out, "El Boti" was hit by armed men in a car.
They reached up with him, one of the passengers rolled down one of the windows and shot him at least 6 times.
This caused Rolando to fall off his motorcycle and be seriously injured on the pavement.
Witnesses who observed the attack immediately dialed the Single Emergency System 911.
Paramedics arrived and gave Rolando first aid, but he had already died due to the shots he received in the head and chest.
The perimeter of the streets was delimited and partially closed so that the experts of the Criminal Investigation Agency (AIC) began processing of the crime scene.
Of those responsible, until now there was no report that they have been arrested.
Source: AM Guanajuato