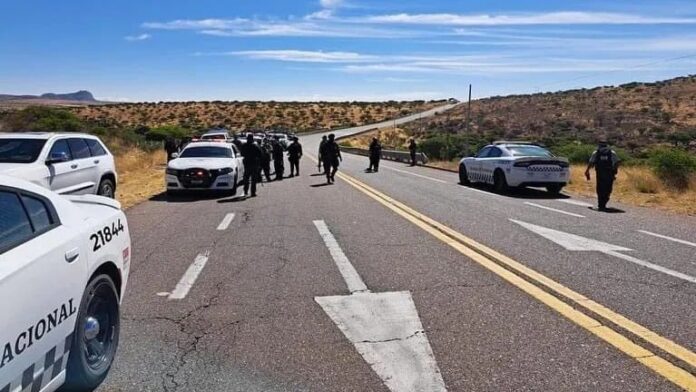 In the municipality of Dolores Hidalgo, in the state of Guanajuato, five people were killed in an armed attack.
In addition, a minor was injured, the first versions indicate that the confrontation was between two criminal groups.
According to police reports, the attack occurred around 6:30 in the morning this Wednesday on Privada del Refugio street, at the entrance to this community.
What is known about the attack in Dolores Hidalgo, Guanajuato?
Residents reported to the emergency number 911 that several people were injured after a shooting.
Local media indicated that alleged armed men arrived at the farm aboard a couple of motorcycles and began shooting at people who were in the place, the subjects stormed the area.
Inside the farm there was a group of men who were resting, but when they were attacked, they repelled the armed aggression. After several minutes of shooting, both groups withdrew from the area.
When the paramedics arrived, they confirmed that three men and two women were killed in the confrontation, in addition to a minor who had to be transferred to an emergency hospital for her medical attention.
After the report there was a strong mobilization of police services and emergency bodies.
It also implemented an operation to find those responsible for this attack, but so far no arrests have been reported.
In the morning, the inhabitants of the Yostiro community chose not to leave their homes, as the shooting generated panic.
The experts began with the corresponding investigative work, while the fatalities were transferred to the forensic medical system to perform the corresponding legal necropsy.
The staff of the Guanajuato State Attorney General's Office began with the inquiries, and conducted interviews with neighbors and witnesses to open an investigation folder.
Source: Reporte Indigo