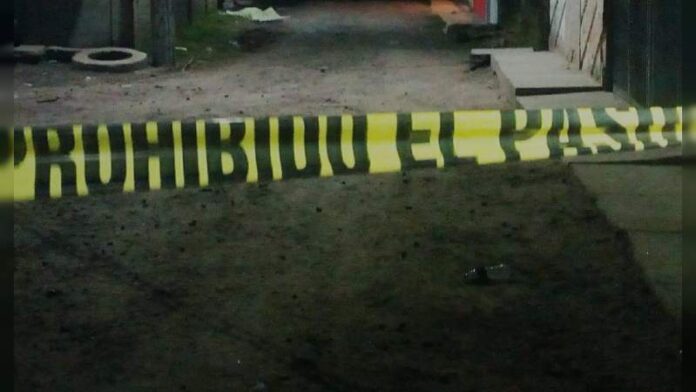 The victims of the murder in Apaseo El Grande were two girls aged 7 and 11, their mother 30, and their grandmother 60, the Prosecutor's Office said they are already investigating the motive of this terrible crime.
Bloody dawn was experienced on Sunday, April 30th, in the municipality of Apaseo el Grande in Guanajuato, when two women and two girls were murdered inside their house located in the center of this city.
It was around six in the morning, when gunshots broke the tranquility of the inhabitants of Ignacio Allende Street, in downtown Apaseo el Grande.
The victims were two girls; one was 7 and the other 11 years old, her mother was 30 and her grandmother was 60 years old.
According to the residents of the area, he or the attackers hit the entrance to the house and later shot the women, leaving two girls, approximately 7 and 11 years old, dead, the mother of the minors around 30 years of age. who worked in a factory, as well as the approximately 60-year-old grandmother.
The neighbors only heard blows, according to one of the witnesses who said that the attack took place around five in the morning.
"Nothing more than they beat, but we never imagined anything, until we left everything was already cordoned off, the girls' mother worked in a factory," a witness declared.
So far it is unknown if it was one or more of the attackers because, upon the arrival of the authorities, only the lifeless bodies were found.
For their part, authorities from the Guanajuato State Attorney General's Office learned of the facts and began the corresponding investigations to find those responsible for this multiple homicide.
Source: TV Azteca