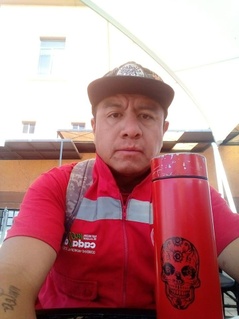 San Miguel de Allende, Gto. The official of the Social Development Directorate of the government of San Miguel de Allende and former PRI candidate for alderman, Israel Cerritos Bustamante, was shot to death.
According to information from the State Attorney General's Office (FGE), Israel was assassinated on Thursday night in the Olimpo neighborhood.
The public servant, who had among his duties the distribution of groceries, was traveling in an official vehicle when he was attacked.
The administration of San Miguel de Allende, headed by mayor Mauricio Trejo Pureco, will issue a public pronouncement for the assassination of Israel, informed the head of Social Communication, Benjamín Ramírez.
The head of Communications affirmed that Israel had left the administration for about a month and that he did not drive a municipal car, but Social Development officials confirmed that he did work in the Directorate.
"Some notes have been released stating that the person attacked was an employee of the Welfare and Social Development Directorate, to which we specify that this information is false, since Israel was not a municipal worker," said the government of Mauricio Trejo.
In the document they indicate that they trust that the corresponding authorities will find those responsible "for this reprehensible act."
On Thursday, seven people were executed in the municipalities of Cortazar, Salvatierra, San Miguel de Allende, Pénjamo, Valle de Santiago, Dolores Hidalgo and Celaya. Meanwhile, on the road to Presa del Conejo in the Paso Blanco community, in the municipality of Irapuato, a human skull was found.
Source: La jornada