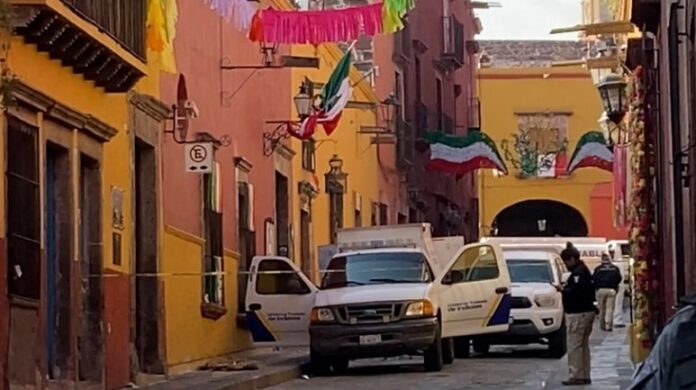 San Miguel de Allende, Guanajuato.- During the course of this Saturday morning, within the framework of the 'Alborada', a young man lost his life and three more, including a woman, were seriously injured after a fight on Relox Street.
The fight occurred at approximately 3:40 in the morning, and was reported to the 911 Emergency System by different people who were enjoying the festivity, indicating that several young people were involved in a real fight.
Minutes later, at least a dozen Public Security elements arrived at the scene, finding a young man of approximately 19 years old without vital signs lying in the stream of said street presenting various injuries caused by a sharp object.
Likewise, there were three more people at the scene, two men and a woman who had various serious injuries also caused by a sharp object, for which they were treated by emergency services.
However, due to his multiple injuries, it was necessary to transfer him to a hospital in this municipality for better medical care, where their health status is reported as reserved.
At the scene it emerged that two groups of young people met on said street, who without saying a word started the fight, so the intervention of police elements was necessary to calm the situation.
Agents from both the state Attorney General's Office and the Criminal Investigation Agency began the protocol investigations, as well as the collection of evidence, which will be integrated into the investigation folder to be able to find the possible person or persons responsible for the crimes.
Source: Periodico Correo