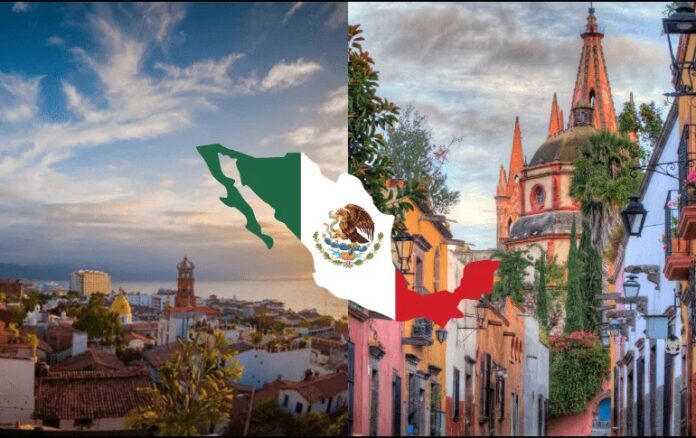 The prestigious publication CondeNast Traveler has released the results of its annual survey, the Readers' Choice Awards 2023, which highlights the best destinations and tourism experiences around the world. In the "best city" category, two charming locations in Mexico have been highlighted: Puerto Vallarta and San Miguel de Allende.
These votes, which were carried out among the magazine's readers, collected an impressive total of 526,518 entries.
Below, we share the characteristics why these 2 cities in the Mexican Republic were chosen as the best on the planet.
Vallarta Port
The publication describes Puerto Vallarta as a destination that goes far beyond the common associations of cruise ships, crowded beaches and lively bars for young people on spring break. This city on the Pacific coast is a true coastal paradise that combines natural beauty with a vibrant cultural and gastronomic scene.
Puerto Vallarta's old town, known as "El Centro," captivates with its cobblestone streets, colonial architecture and charming plazas. The iconic Malecón offers a seaside promenade filled with sculptures, shops, restaurants and bars. In addition to its beach vibe, the city is known for its diverse culinary scene, ranging from authentic Mexican food to international cuisine.
With activities such as whale watching, diving, fishing and a lively nightlife, Puerto Vallarta presents itself as a destination that perfectly balances relaxation with excitement, all framed by a spectacular environment.
San Miguel de Allende
San Miguel de Allende, located four hours northwest of Mexico City, has secured a spot on the list of best cities for the fourth consecutive year, according to the publication. This colonial gem blends the elegance of its historic architecture with the vitality of contemporary life.
Located in the heart of Mexico, San Miguel de Allende has been declared a UNESCO World Heritage Site due to its cultural wealth and admirably preserved colonial architecture.
Its cobbled streets, buildings with brightly colored facades and charming squares create a captivating visual experience for visitors.
San Miguel de Allende is also known for its thriving art scene, with numerous galleries, studios and artist workshops filling its streets. The gastronomic offer is exceptional, with restaurants offering everything from authentic Mexican cuisine to international culinary experiences.
This magical city manages to captivate travelers with its colonial charm and cosmopolitan atmosphere, making it a must-see destination.
Source: Informador