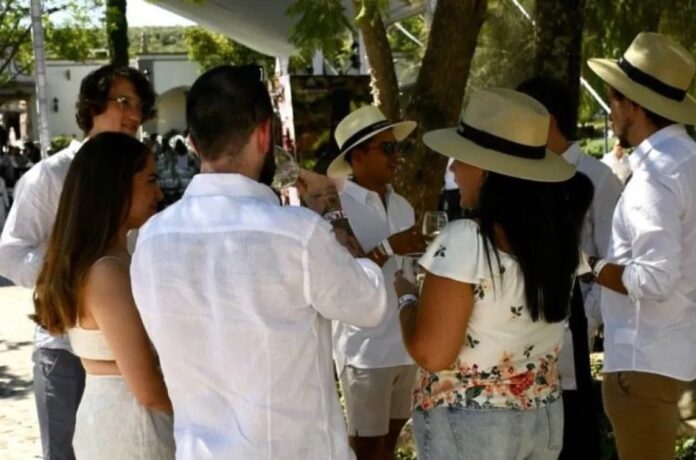 In a celebration that fused the best of wine, mezcal, chocolate and music, Rancho Los Remedios in San Miguel de Allende, Guanajuato was the scene of an exciting harvest that attracted enthusiasts from all over to enjoy a unique experience.
The harvest, which took place in the month of September, was a truly memorable event that combined wine tradition with local culture and fun. Visitors had the opportunity to taste a variety of high-quality wines, artisanal mezcals, and exquisite chocolates, all while enjoying live music that created the perfect atmosphere.
One of the highlights of the event was the opportunity to participate in mezcal and wine tastings, where experts guided attendees through a sensory experience that awakened their senses and allowed them to appreciate the complexity and flavor of these drinks. Chocolate lovers were also treated to gourmet chocolate tastings that perfectly complemented the drinks.
Live music was the perfect backdrop for the event, creating a lively and festive atmosphere. Visitors were able to enjoy a variety of musical genres, from traditional Mexican music to contemporary rhythms, which kept everyone in a good mood and wanting to dance.
In addition to culinary delights and quality drinks, the harvest also offered attendees the opportunity to shop at a selection of stalls offering local and artisan products. From jewelry to home decor items and unique souvenirs, visitors were able to take home special moments from this exceptional event.
The harvest at Rancho Los Remedios was a testament to the festive spirit of San Miguel de Allende and the region's passion for gastronomy, culture and sensory experiences. Organizers and participants look forward to future editions of this event that celebrates the richness and diversity of the region. If you missed this vintage, be sure to keep an eye out for future opportunities to be a part of this unique experience.
Source: Tus Buenas Noticias