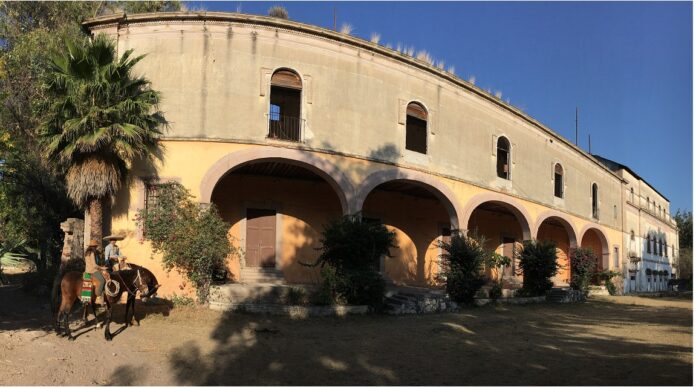 The Magic Town, located in the Mexican state of Guanajuato, is one of the 54 international destinations chosen in the 2023 edition.
'Best Tourism Villages' is the most important distinction awarded by the World Tourism Organization, UNWTO, to destinations that stand out for their innovative and sustainable practices in tourism development.
With this distinction, Jalpa de Cánovas, Guanajuato, is placed in the international spotlight.
And 74 destinations are part of the UNWTO Best Tourism Villages Network. The Magic Town of Jalpa de Cánovas, located in the municipality of Purísima del Rincón, in the state of Guanajuato, in the heart of Mexico, receives the Best Tourism Villages recognition, within the framework of the 25th General Assembly of the World Tourism Organization , held in the city of Samarkand in Uzbekistan.
The distinction was presented by Zurab Pololikashvili, secretary general of the World Tourism Organization to the mayor, Roberto García Urbano, of the municipality of Purísima del Rincón, to which Jalpa de Cánovas belongs.
During the ceremony, the Secretary of Tourism of the State of Guanajuato, Juan José Álvarez Brunel, was present, who highlighted the attributes of the town and the work carried out jointly with the municipality in terms of sustainability, infrastructure, connectivity, promotion, conservation of cultural heritage and natural, tourism development, innovation, value chain integration, health, safety, governance and tourism prioritization; same ones that were taken into account for Jalpa de Cánovas to receive said international distinction.
Best Tourism Villages is an initiative that recognizes villages that constitute notable examples of rural tourism destinations with recognized cultural and natural values that preserve and promote rural and community values, products and lifestyle. It awards those towns that show a commitment to sustainability in economic, social and environmental areas, and that promote tourism as a driver of rural development and the well-being of communities.
For this edition, 260 files from around the world applied and 54 destinations obtained this coveted seal.
Of the 54 destinations, three were Mexican, among which the Guanajuato Magical Town of Jalpa de Cánovas, in Purísima del Rincón, stands out, which, due to its strategic location, makes it a must-see destination on tourist routes through Guanajuato and central Mexico, thanks to the warmth of its people, its gastronomy, architectural beauty and history.
The state of Guanajuato, has a privileged location and great connectivity, includes unmissable destinations for those seeking to know the essence of Mexico, as it offers its visitors fascinating experiences: with two cities declared World Heritage by UNESCO, five important archaeological zones, six picturesque Magic Towns, exciting tourist routes and an extensive calendar of large-format cultural, musical and sporting events throughout the year.
Without a doubt, Guanajuato is one of the most complete and interesting states in Mexico. Touring Guanajuato means delving into the depths of Mexican identity. It is about connecting with its historical past and also enjoying its authenticity, its dynamic cultural life and its exciting activities.
Source: Expresso