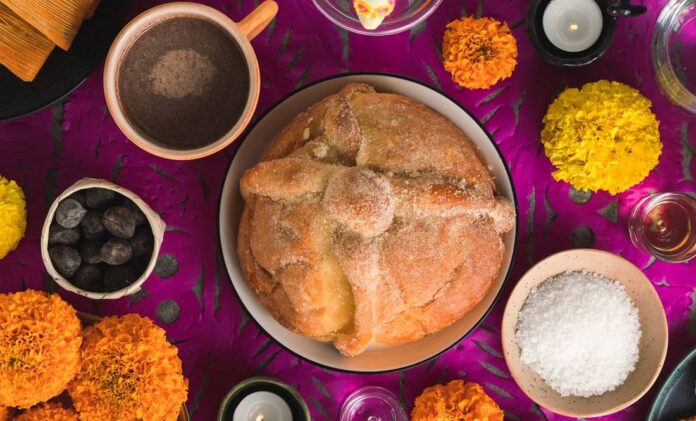 In San Miguel Allende, this festival dedicated to Day of the Dead offers tastings, workshops, gastronomy and mixology
According to the Government of Mexico, "the Day of the Dead in the indigenous vision implies the temporary return of the souls of the deceased, who return home, to the world of the living, to live with family members and to be nourished by the essence of the food that is offered to them on the altars set up in their honor."
In our country, death does not represent absence. Rather, it is a symbol of the life that materializes on the altar, that is, in the offerings. It is not for nothing that it is said that in Mexico death is a living culture.
If you still do not have a plan to join this celebration, we suggest you pack your suitcase and enjoy the Coloring Death Festival in San Miguel de Allende
What will be at the Day of the Dead Festival in San Miguel de Allende
In San Miguel de Allende, the Hacienda El Santuario Hotel will host the Coloring Death Festival.
From October 26 to November 2, the program includes endless activities, such as workshops and exhibitions, gastronomy and mixology, dance and art, Day of the Dead offerings, artisan products, rituals and ceremonies, history and culture.
You must take into account that not all activities are free. Below, we leave you the agenda of a couple of options so that you can plan your visit and not miss a single detail.
100% Mexican crafts (Huichol art, handmade jewelry, brass art, alfeñique and painting). From November 26 to 2 from 12:00 to 18:00. Free admission.
'The good life' (bakery). October 27 and 30. All day. Price: $90 pesos.
'The flowering death' (cocoa ritual, ceremony to celebrate life). October 29 from 4 to 7 p.m. Pre-sale price: $1200 pesos.
'Casa Agave' (mezcal tasting), October 27; "Mixology love kills", October 27 and 28; gala dinner "The light after death". Pre-sale price: $600 and $2,200 pesos.
'Panina' (bakery). October 31 and November 2 all day. Price: $90 pesos.
Call (415) 157 0683 or visit the official website of Hacienda El Santuario.
Source: El Universal