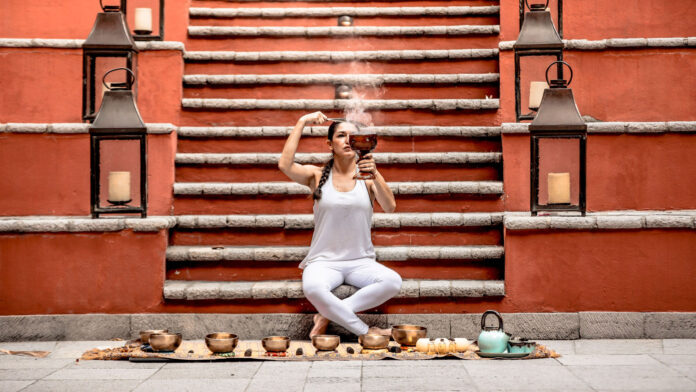 Take care of your well-being with the five new pillars of Rosewood San Miguel de Allende: movement, spirituality, rest, creativity and anti-aging.
A weekend or midweek getaway (taking advantage of home office days) to Rosewood San Miguel de Allende is always a good idea, but not only to go to the vineyards, tour the town, visit its church, museums and restaurants, but to pamper yourself and contribute a grain of sand to your well-being.
The Pillars of Wellbeing series joins the complex's current wellness program and through its renowned Sense, A Rosewood Spa, invites its visitors to enter a state of absolute serenity and reconnect body, mind and spirit by providing treatments and massages that combine Local healing traditions with world-class products. To further enrich your trips to this beautiful destination in central Mexico.
Movement: The first pillar of this new offer from the Rosewood complex focuses on the conscious activation of the muscles, which translates into a healthy, toned body with low levels of stress.
In addition to its well-known gym equipped with cutting-edge equipment, Rosewood San Miguel de Allende adds two options to its offer to stimulate the body: Outdoor yoga, under the first rays of the sun of the day, the sound of running water and the soft fresh wind, the instructor will guide you through a combination of asanas, Panayana breathing exercises and meditation.
While the Float Fit class is a unique way to exercise on a floating board in the hotel pool that improves balance, strength and concentration.
Spirituality: Discover your most spiritual side with the new experiences of Sound Healing meditation, which uses the healing frequencies of music, as well as the Cocoa Ceremony, designed for healing and emotional balance.
Rest: Rosewood San Miguel de Allende ensures that you achieve a restful rest with a new selection of experiences that includes the Allende Massage, a session that combines the benefits of the Swedish technique with the properties of aromatherapy and the Sleep Cure Treatment, which As its name suggests, it is a treatment that incorporates a deep massage using chamomile and lavender oil using four hands, followed by an enveloping treatment, while the therapists simultaneously perform a foot and skull massage to release tension.
Creativity: The mind is a crucial part of well-being and helps you live in the present through fun experiences such as the Art and Cocktail Class, guided by a local artist and a selection of delicious cocktails, as well as the Mojigangas Workshop, where you can discover your artistic side and learn the history and meaning of these allegorical paper mache figures.
Anti-aging: Rosewood San Miguel de Allende offers its guests a complete selection of facial treatments that will give the facial skin the perfect balance to look smooth and radiant, such as Hydrafacial, a technology that opens the pores of the facial skin for a Deep cleansing and exfoliation followed by gentle extraction of impurities with painless skin suction and infusion of deeply hydrating moisturizers, leaving skin healthy and radiant.
And Antiaging Global, an exclusive skin care ritual designed to achieve complete skin renewal. This double mask treatment uses Evidens de Beauté's "The Extreme" line with triple collagen and Q10 enzyme to help repair damage caused over the years.
The Pillars of Wellbeing series is now available for guests of Rosewood San Miguel Allende. You can even choose the combination of activities that best suits your needs and preferences from the moment you make your reservation. For more details, visit the hotel's official website.
Source: Robbreport