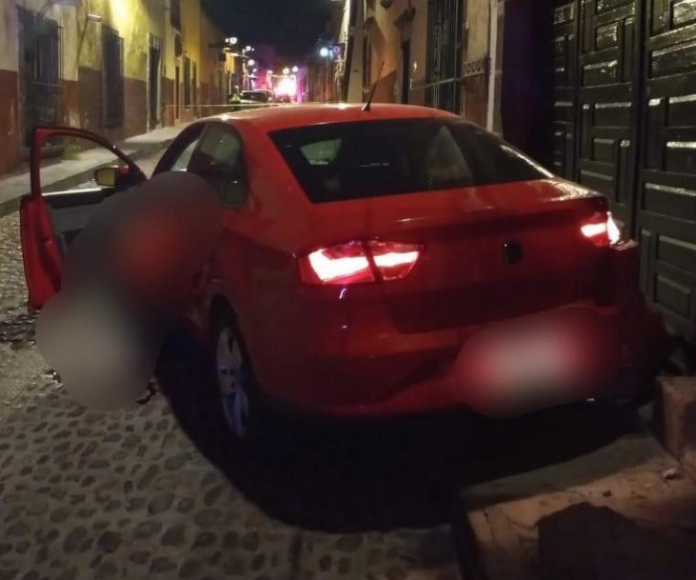 The victim is allegedly from Querétaro, there is another injured person
At dawn yesterday, two people who were traveling in a Seat brand vehicle, in red, were attacked with a knife, one of them losing his life and another resulting in injuries.
This violent event occurred on Jesús Street in the central area of ​​the Guanajuato tourist town, where police elements moved but upon arrival, they found that one of the passengers of the car, which was also crashed into the wall of a building, was already lifeless, while another person had injuries.
According to information from News San Miguel, the mortal victim is from Queretaro, while the injured person's identity was not known.
According to official data, the Prosecutor's Office learned of the existence of a 22-year-old male person, who died inside a motor vehicle on Calle Jesus, almost on the corner with Terraplén in the Central Zone
The body presents injuries produced by a knife; however, no data was provided on the possible mechanics of the events, since the case is still under investigation and it will be until the autopsy of the law that the cause of death is determined.
In the same event, it was learned of the existence of an injured male person, who was transferred to a hospital to receive medical attention.
At the scene, criminal experts processed the scene and collected various evidence for analysis, while the Specialized Unit for Homicide Investigation carries out the corresponding investigations to clarify the facts.
Authorities of the Attorney General of the State of Guanajuato who came to learn of the crime also secured a motorcycle Honda CB 110 brand, red, which was abandoned, without knowing if there is any relationship with the attack.
Source: elsoldesalamanca.com.mx, noticiasdequeretaro.com.mx