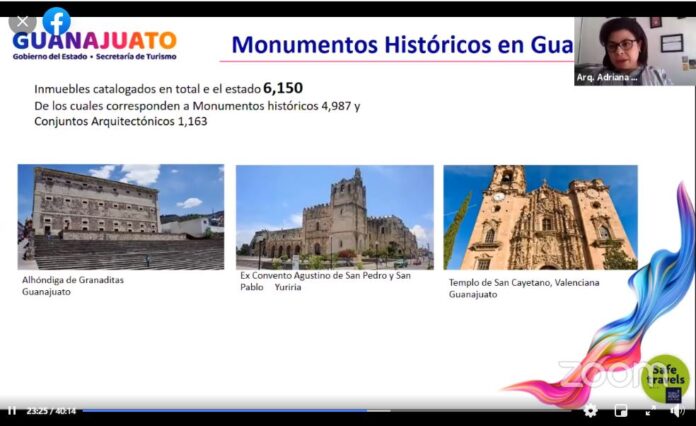 Guanajuato, April 21, 2021. The state of Guanajuato calls on society to conserve and respect the 6,150 properties cataloged by the National Institute of Anthropology and History (INAH), of which 4,987 correspond to Historical Monuments and one thousand 163 to Architectural Complexes.

The Secretariat of Tourism of the state of Guanajuato held a virtual panel in commemoration of the "International Day of Monuments and Sites" with the motto 2021: "Complex pasts, diverse futures", and with the participation of the Architect Sara Narváez Martínez, of the Council International of Monuments and Sites (ICOMOS) Guanajuato.

Since 1984, this anniversary has been formally celebrated every April 18, promoted by ICOMOS, together with the approval of the United Nations Educational, Scientific and Cultural Organization (UNESCO), with the aim of raising awareness and publicizing the wealth that humanity possesses in terms of historical heritages, as well as promoting their conservation and protection.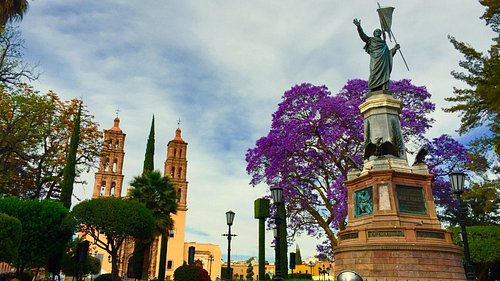 Among the 6,150 properties in Guanajuato are: the Parish of Nuestra Señora de los Dolores, in Dolores Hidalgo CIN; Parish of San Miguel de Arcángel, Sanctuary of Jesús Nazareno in Atotonilco, Puente del Fraile, in San Miguel de Allende; Juárez Theater, Alhóndiga de Granaditas, Guadalupe Mine, San Cayetano Temple, Valenciana, in Guanajuato capital.

As well as the Ex Convent of San Pedro and San Pablo, in Yuriria; Jaral de Berrios Hacienda, La Quemada Bridge, San Felipe; Batanes Bridge, Salvatierra; Manuel Doblado Theater, León; Hospitalito Temple, Irapuato. Santa Brígida, Jesuit Furnaces, Mineral de Pozos; Temple of San Agustín, Salamanca; Camino Real de Tierra Adentro, San Felipe-Ocampo; to name a few.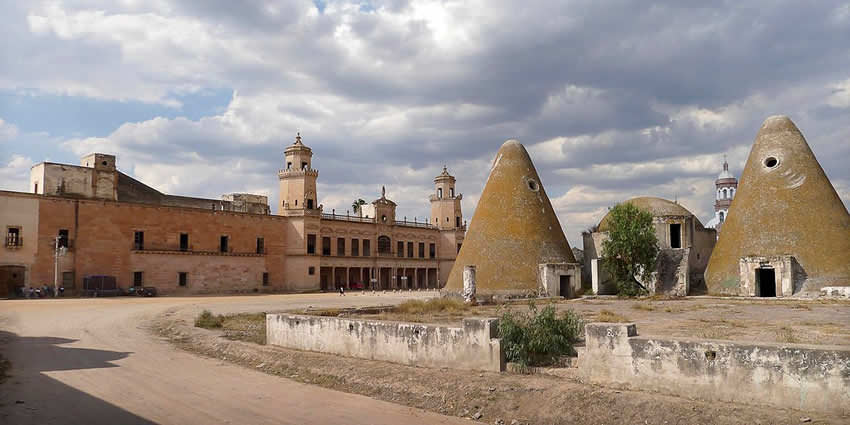 During the panel, it was mentioned that communities are an important part of achieving conservation and helping buildings remain standing and not lose them.

And it is that the World Heritage Convention (1972) establishes that the deterioration or disappearance of a cultural and natural heritage asset constitutes a disastrous impoverishment of the heritage of all the peoples of the world.
Awareness, education, and respect for monuments are the challenges that arise today. For this reason, it is essential to revalue the buildings and join forces with transversality to achieve sustainability that allows continuing to conserve this cultural heritage.
Source: boletines.guanajuato.gob.mx