Clemente Castañeda, leader of the Movimiento Ciudadano political party, demanded the federal and state governments to guarantee justice.
Alma Barragán, candidate of Movimiento Ciudadano for mayor of Moroleón, Guanajuato, was murdered this Tuesday in an attack that left two other people injured.
In a statement, the party's national leadership, headed by Clemente Castañeda, demanded that the federal and state governments bring those responsible to justice and do not leave this crime unpunished. "
"From Movimiento Ciudadano we strongly condemn the cowardly murder of our candidate for the municipal presidency of Moroleón, Alma Rosa Barragán, where two more people were also injured in this armed attack. We demand prompt justice from the authorities, a thorough investigation, and punishment of those responsible for this outrageous event, "said Clemente Castañeda.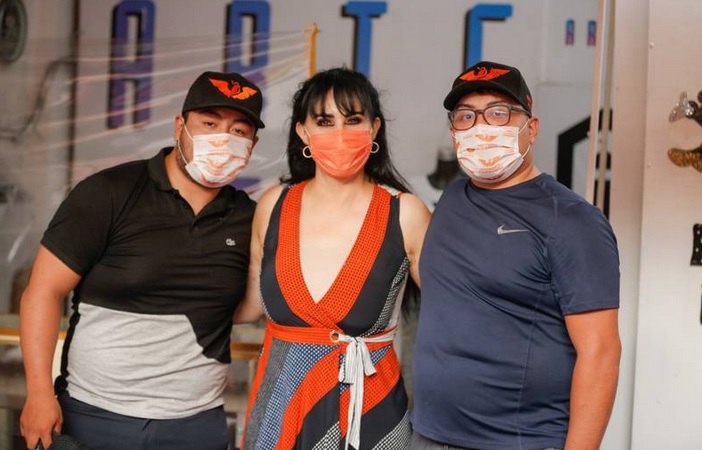 "The national and state leadership of Movimiento Ciudadano will follow up on the investigations carried out by the corresponding authorities: we will not allow Alma's death to go unpunished. Our most sincere condolences to her family and friends, they have the full support of Movimiento Ciudadano. The violence in this electoral process must stop, we demand security for the candidates, Mexico deserves peace," Castañeda added.
Fact is, the candidate for trustee for MC in the municipality of Landa de Matamoros, Arturo Flores Bautista, was found dead last weekend.
And the week before, Abel Murrieta, standard-bearer of the orange party to the mayor of Cajeme, Sonora, was also gunned down while he was handing out flyers in the streets of Cajeme. The man received more than 15 bullet impacts, two in the head.
Source: El Financiero