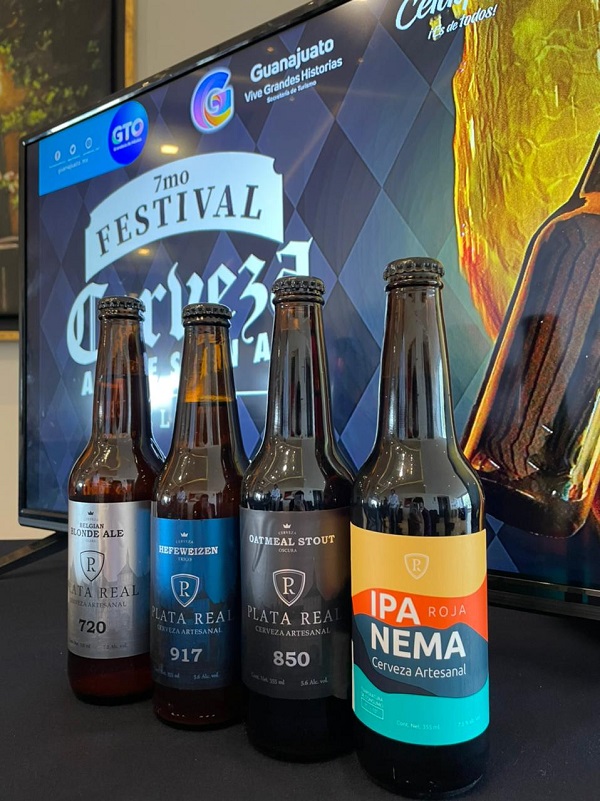 The Craft Beer Festival brings together exhibitors from Celaya, Querétaro, Jalisco, CDMX, Chiapas and Uruguay
Celaya, Guanajuato this coming weekend to be part of the seventh edition of the Craft Beer Festival, which will bring together 25 brewers, 22 artisans and 22 gastronomic stands, with all the intention that you live the flavor of the products that will be in exhibition and sale. 
The appointment is this August 28 and 29 at the Celaya Ecoforum, from 10:00, am to 9:00 pm. Throughout these two days that the Craft Beer Festival lasts, you will be able to savor the proposals of brands such as Eurocerveza, Mi Pueblito, Perla del Bajío, Papaya de Celaya, Son of Burra, among others.
There are a total of 69 exhibitors from Guanajuato, Querétaro, Jalisco, Mexico City, Chiapas and, as a guest country, there will be representatives from Uruguay. These states and the nation that joins the event, will not only share their chela production, they will also offer food for a good pairing during the event. 
What else can you enjoy at the Craft Beer Festival?
So do not forget to try a delicious roast beef, hamburgers, Uruguayan choripán, kid, shrimp tacos, tartar and ear meat toasts, giant hot dogs, chamorro, roasted ribs and cheeses, which you can taste in one of the 22 stands gastronomic that will be present. 
To complement the offer of the Festival Cerveza Artesanal in Celaya, 22 artisans will make an appearance, with merchandise such as typical sweets, cardboard, boxes, clothes, toys, jewelry and much more, so that you take a memory of your visit to this great celebration.
According to the organizers, the headquarters of the Festival Cerveza Artesanal has an area of four thousand roofed square meters, a space that will allow taking care of and maintaining a healthy distance and executing the health measures established by the Guanajuato Ministry of Health, an indication that supports the Ministry of Tourism.
Entry:
$ 10.50 pesos per person
More information:
LOCATION
Source: boletines.guanajuato.gob.mx