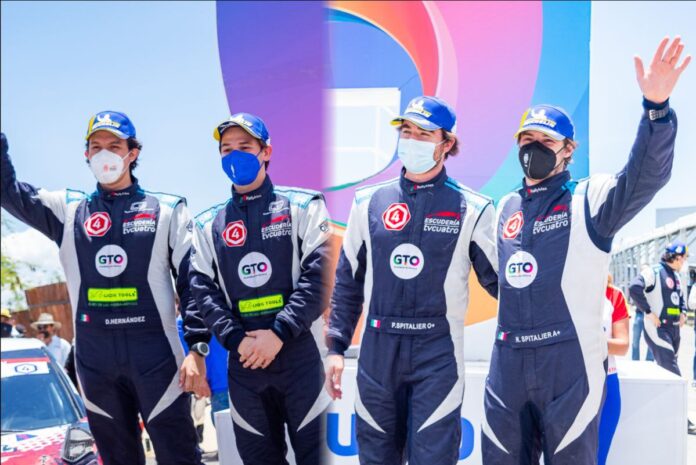 Leon, Gto. The Guanajuato crews once again invade a city in Mexico, to contest the third date of the NACAM Rally Championship, where much of the future of the championship will be defined since it is the penultimate date.
On the one hand, in the Rally 2 category, where R5 cars compete, there is the current leader and winner of the two previous dates, Ricardo Cordero, who competes for the Guanajuato team GHR, where Jerry Hernández is also the lions.
In the same category but as a navigator is the Guanajuato, Jaime Zapata with LuMa García, in the Skoda Fabia R5.
On the other hand, the pilots and sailors of the TV4 team, who march in first and second position in the championship, can give the final course to the championship.
"We have prepared well for the test, we will try to have a safe rally, with good rhythm and always taking care of the car, our main objective is to finish the test so we will try to keep a cool head so as not to make any mistakes." Gustavo Urióstegui commented.

"We will focus on making good marks in the recognition to be able to go out with confidence during the rally, the challenge will be the wet asphalt, so we will try to have a good strategy and a cool head from the beginning." Patrice Spitalier commented.
Thus, the crews of the Guanajuatenses teams, go once again for an opportunity to shine in Oaxaca.
Source: zonafranca.mx