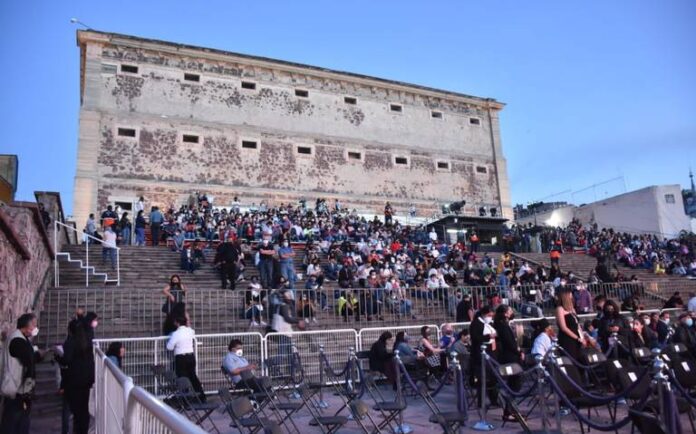 Although the crowds of other years were not seen now, the atmosphere caused by the so-called "Fiesta del Espíritu" returned to Guanajuato
After two years where the streets of Guanajuato did not breathe the Cervantino atmosphere, in 2021 that feeling of celebration is felt again for the so-called " Fiesta del Espíritu "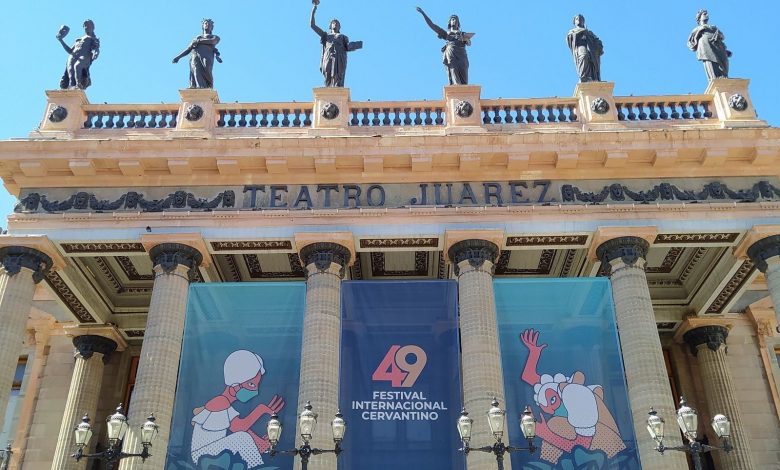 And on this occasion, Cuba and Coahuila will star in this edition and although the crowds that were seen in previous years are not there, the festival does not disappoint with the different cultural events.
On this occasion, to enter the locations of the events you will have to pass a sanitary filter where they check the temperature and apply gel. They are also checking that those who reserved their place have their pass and the voter ID that identifies them.
Once inside, now you will not be able to see those crowded crowds that were characterized in the Alhóndiga, since the stairs that serve as seats for the assistants have been adequate so that the healthy distance is respected. Two places yes, one place no. This was the accommodation to apply the distancing protocol.
From October 13 to 31, this will be the 49th edition of the Cervantino International Festival, between spaces between people, between people with masks, and where the party will be inside the venues marked with face-to-face events or in bars since the party in the street One will have to be restricted to the maximum, one to avoid unnecessary crowds that could generate Covid-19 infections, the other, because there will be fines of 500 to four thousand pesos for those who consume alcoholic beverages on public roads.
However, music, theater, literature, and conferences will be present for those who want to experience them to the fullest, either in person or virtually, which is the other option with which it has been tried to keep the spirit of the International Festival alive. Cervantino in this 2021.