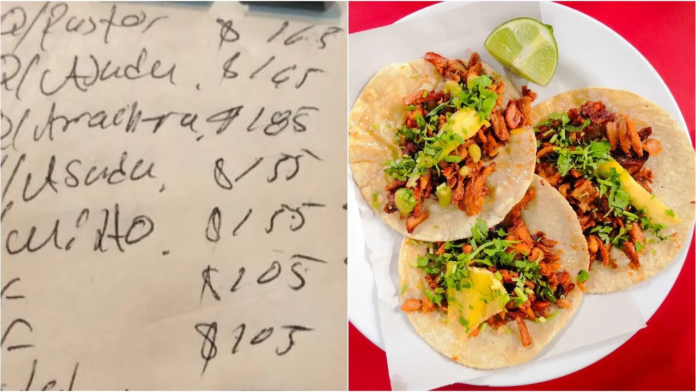 The man advised asking about the costs before consuming the food, to avoid a surprise.
Tacos are that Mexican dish that cannot be missed in any party or celebration; However, in recent hours, this food has gone viral after a man announced that he paid a bill of more than a thousand pesos at a fair. This is the story.
From March 18 to April 3, in the city of Irapuato, the Strawberry Fair is being held, a place where there are several food options, including traditional tacos, a dish that user Henry Berger decided to eat to satisfy his hunger, what he did not expect was the high bill he was going to pay.
Through his Facebook, Henry announced that he ate at the place known as "Taquería El Norteño", where he had to pay 1,135 pesos for his consumption, which surprised him.
"Thus, the fabulous account of the tacos at the Strawberry Fair", the man wrote in his publication, along with showing the photo of the account that he had to pay and in which the percentage was even added for the concept of tip.
In the consumption, you can read that a pastor quesadilla and a grilled meat one had a cost of 165 pesos each, for example.
"Do not forget to ask costs before buying, because then they take out even the eyes […]", said the user, obviously annoyed by what he had to pay.