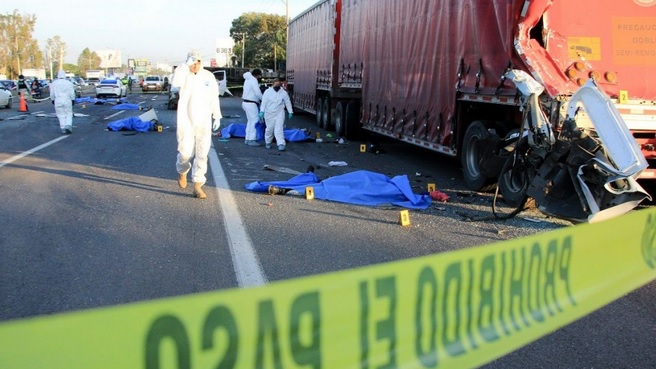 Seven people died and 12 more were injured in a vehicle crash on a highway in Guanajuato, in the center of the country, authorities reported on Friday, September 2.
"Given the tragic accident that occurred on the León-Silao highway, I have instructed the Secretary of Government and the Secretary of Health to provide all the support to the families of those who unfortunately lost their lives," said Diego Sinhue Rodríguez, governor of the state on Twitter.
The fatal incident occurred Friday morning, on federal highway 45, between the municipalities of Silao and León, when a passenger van collided with a trailer truck.
The balance confirmed by the authorities was seven people dead, whose bodies were scattered on the road.
Daniel Díaz Martínez, Secretary of Health of Guanajuato, also reported 12 other people who had to be hospitalized, of which four are reported in serious condition.
From January to July of this year, a total of 9,315 people died due to traffic accidents in Mexico, of which 841, nine percent, occurred in Guanajuato, according to data from the Executive Secretariat of the National Public Security System.
Source: EFE